Now that Baby is old enough to roll around on the floor, I decided to crochet a squishy Amish puzzle ball for her. She doesn't yet enjoy it quite as much as I'd hoped, but at least it looks cute!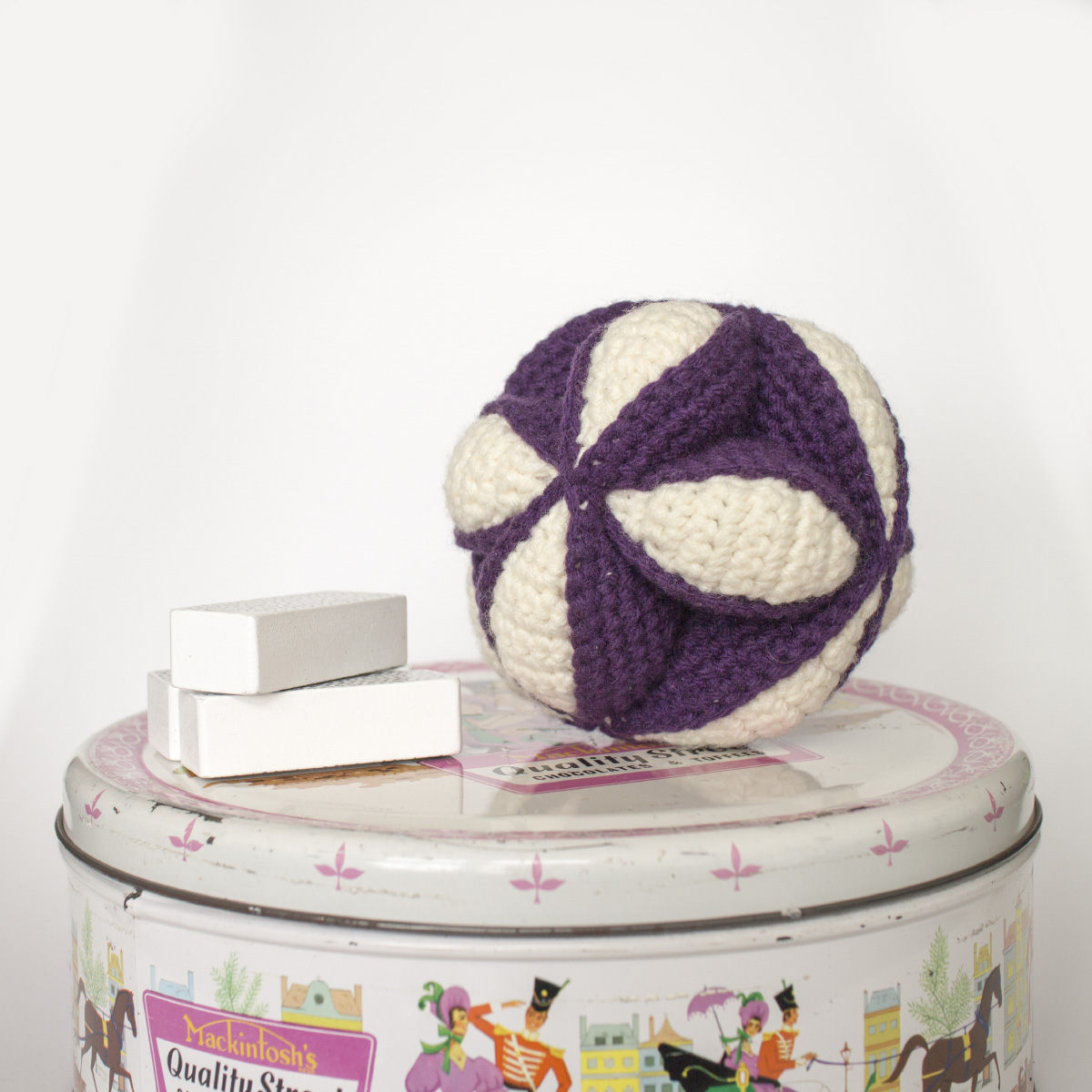 The puzzle ball is made of three ring-like sections that join together to form a ball. Like a puzzle. I used the Crochet Amish Puzzle Ball Pattern available for free from Look What I Made. With worsted weight acrylic yarn (Loops & Threads Impeccable) and a 4 mm crochet hook, my ball turned out to be about 12.5 cm (5 in) wide.
Although it looks elaborate, the puzzle ball is quite easy to make. First, you crochet 12 little cone shapes:
And then 3 long things that look like DNA: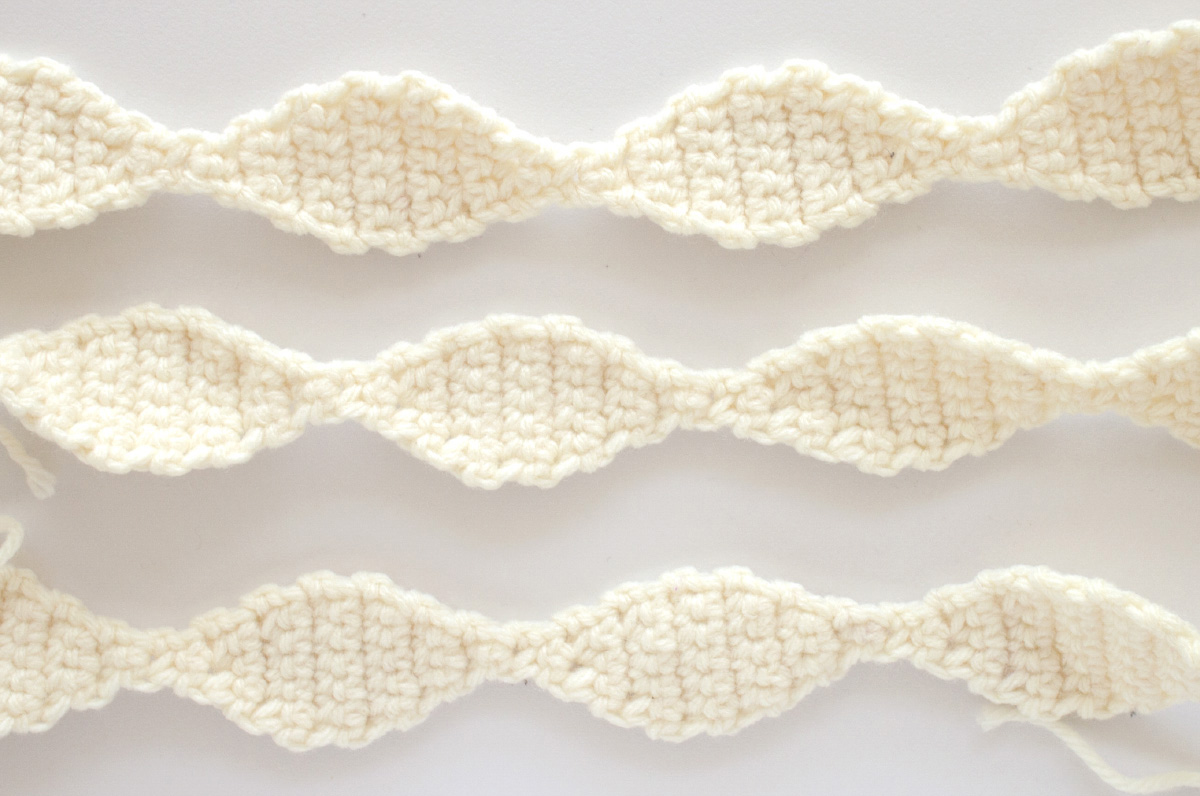 Join the cones and DNA to make 3 of these ring shapes: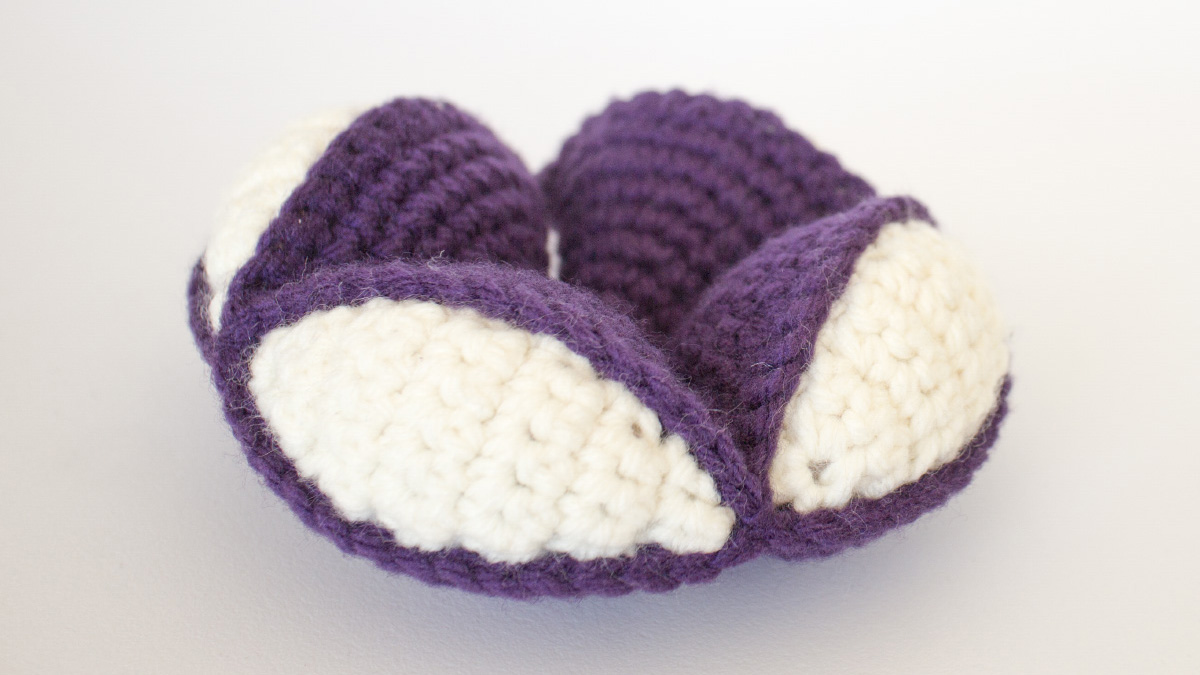 And then combine everything to make a ball!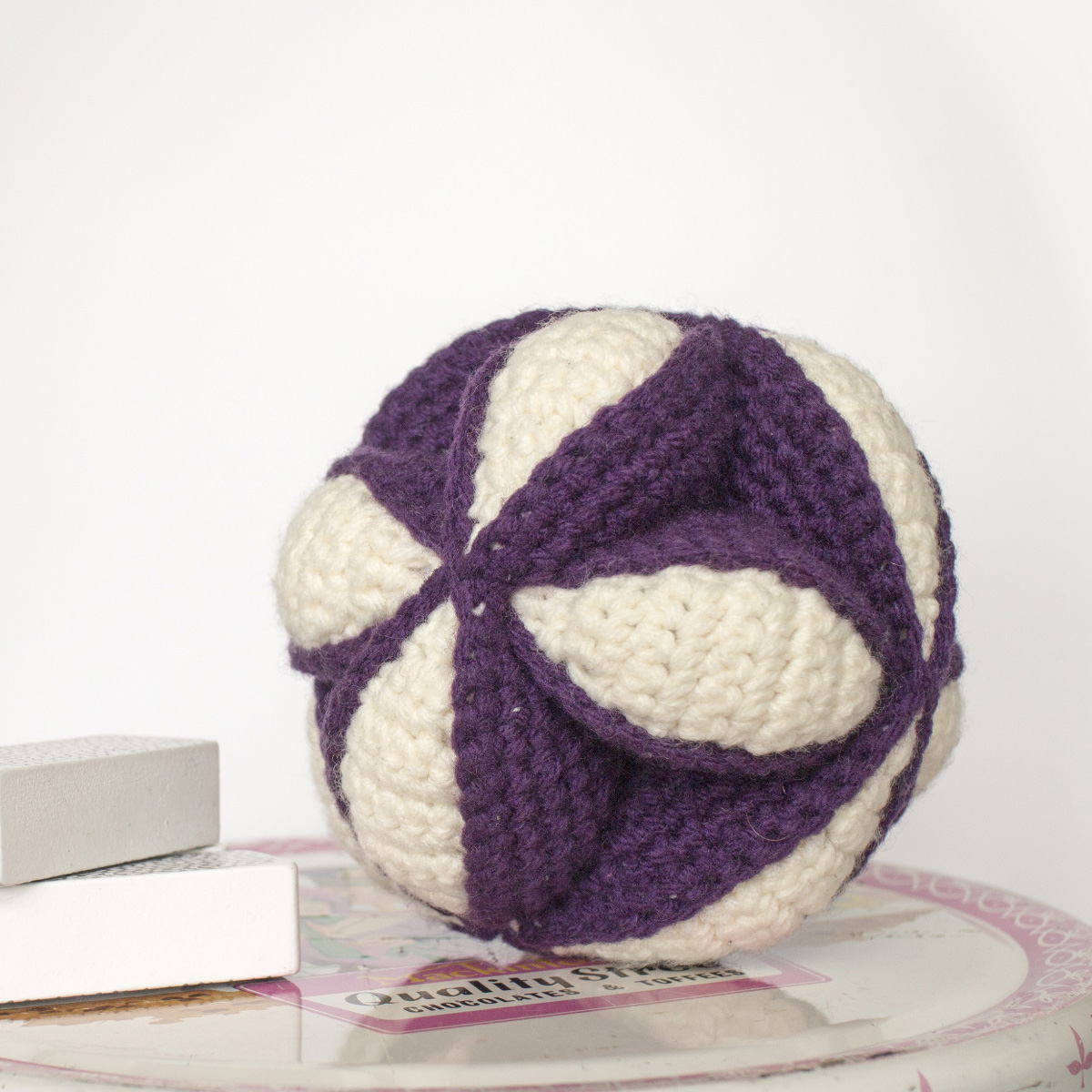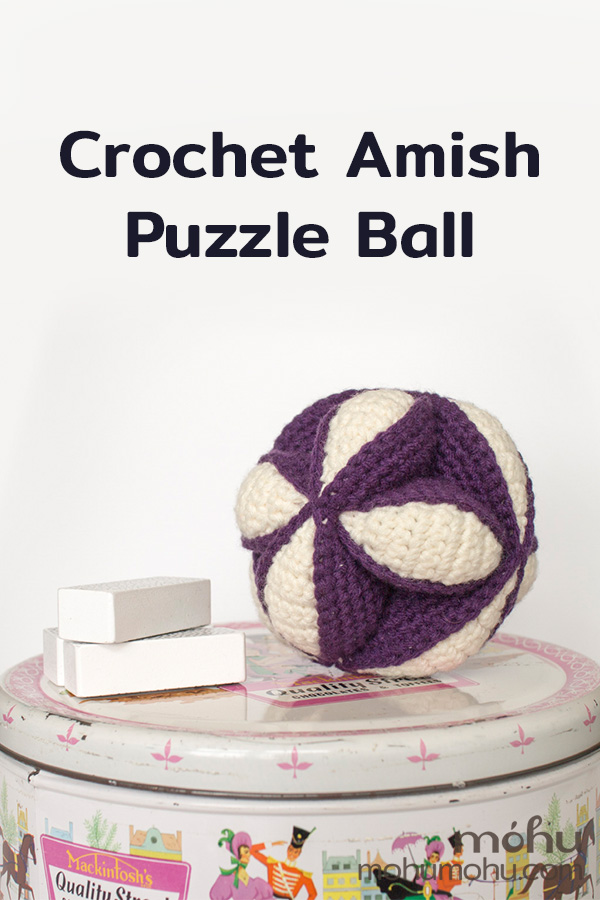 ---