Look at this cute little crochet winter holiday train!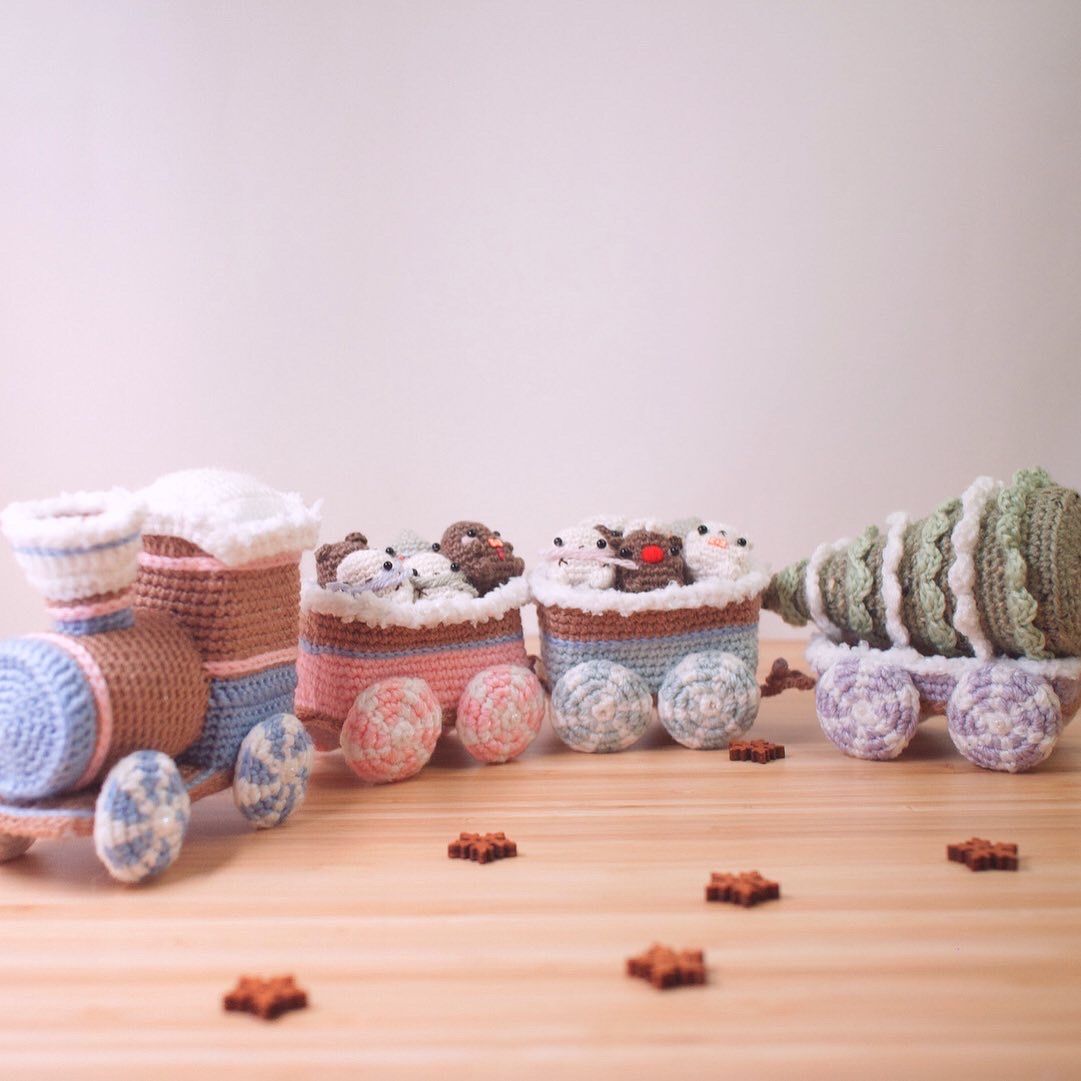 It's made using a free pattern from Carmen Crochet, and leftover bits of DK weight acrylic yarn that I had in my stash.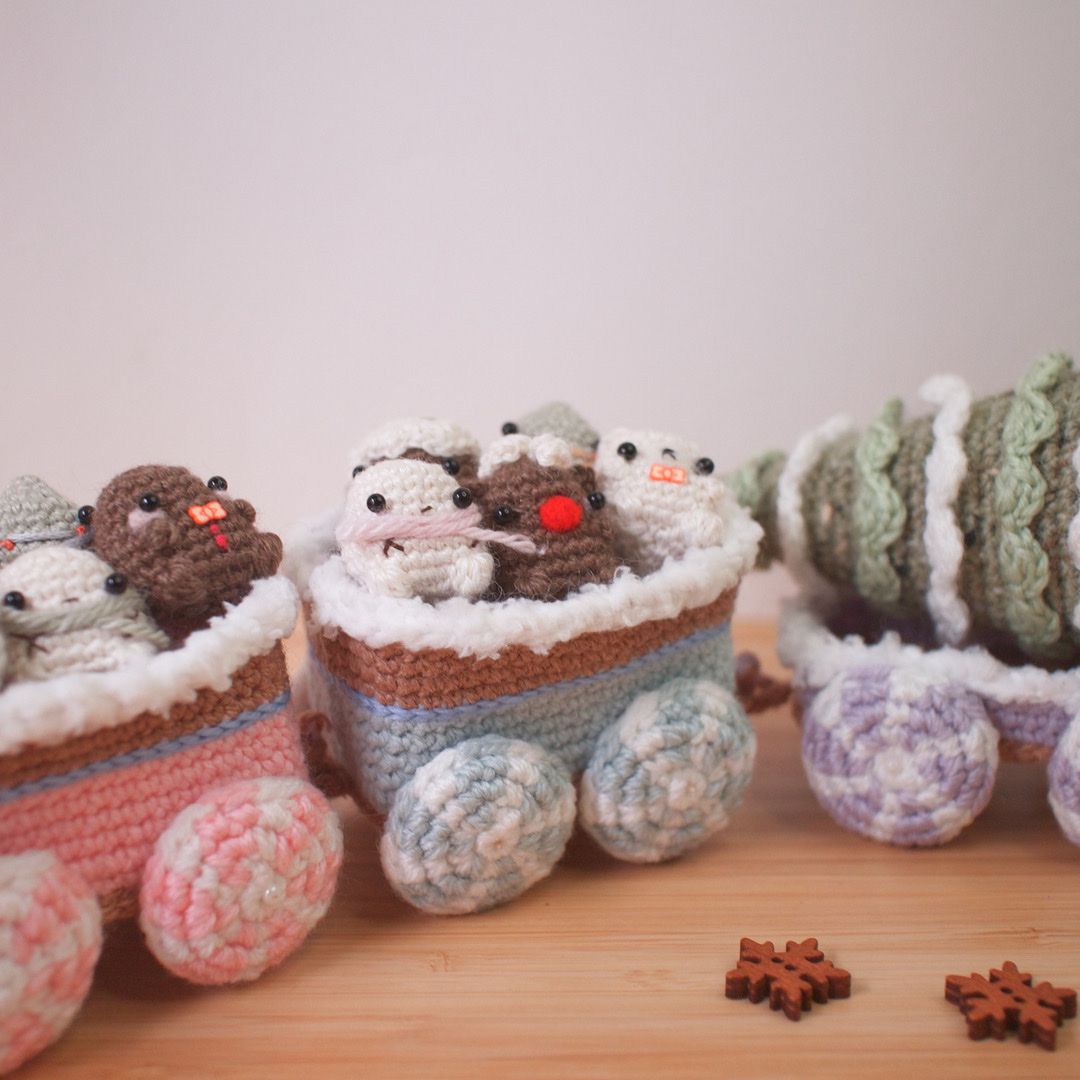 The pattern is very detailed, but it took a while to make because of all the little parts. I really want to make another one in different colours, but I might need to wait until next year!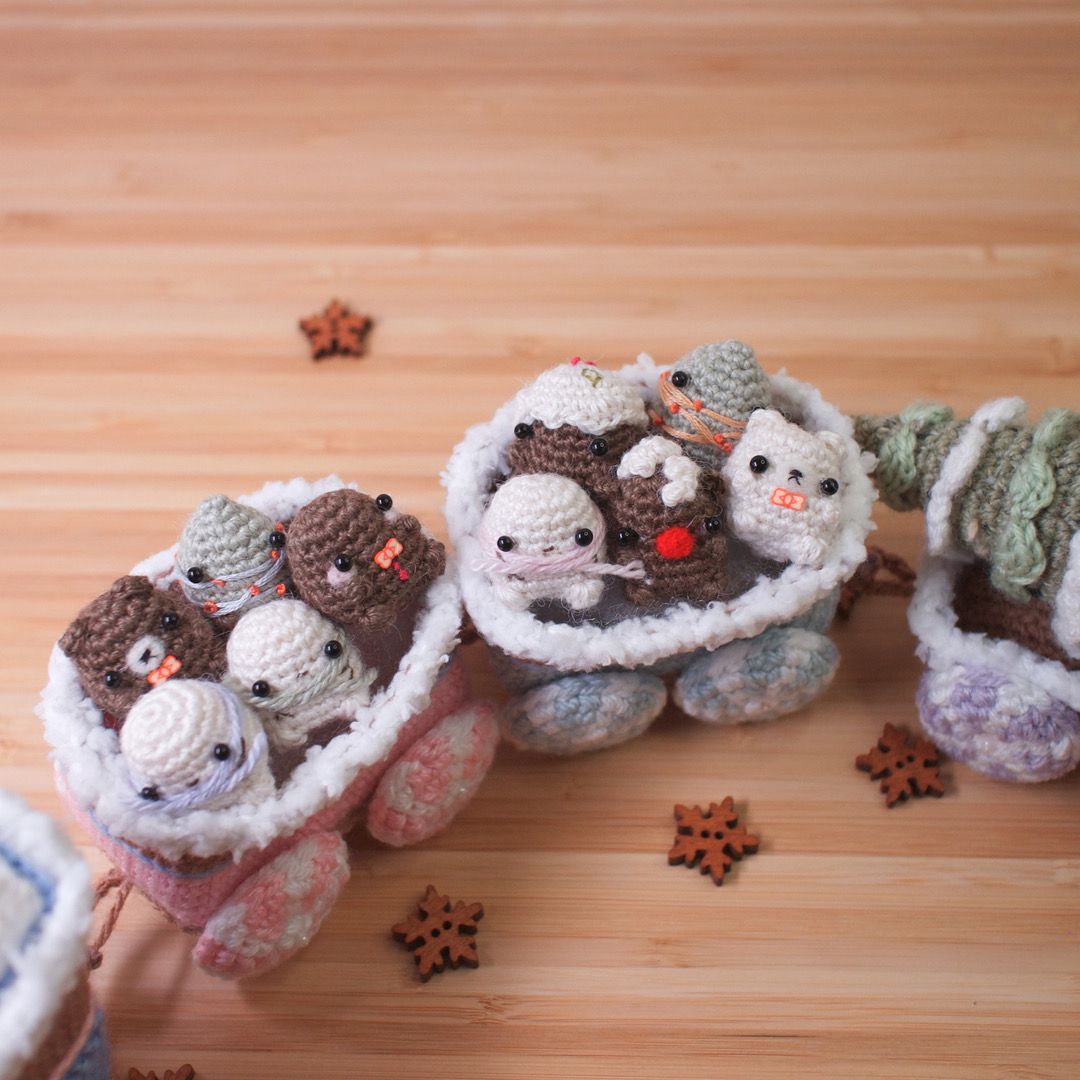 The little creatures are from my mini Christmas ornaments pattern set. There's a bear, gingerbread man, Christmas pudding, reindeer, snowman, and little Christmas tree. They fit perfectly inside the train carriage!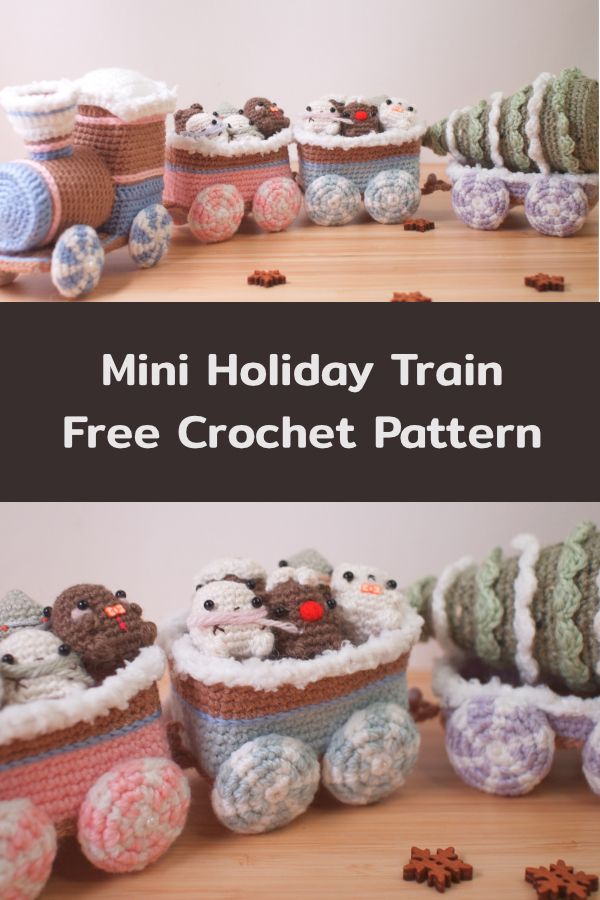 ---