A little while ago, Yarn Canada sent me two cakes of Lion Brand Mandala Tweed yarn to review. This is a worsted weight acrylic yarn, which is perfect for making amigurumi. It comes in a big 200 g (7 oz.) cake - enough for a shawl or baby blanket. The cake format is easy to work with, and shows off all the colours nicely.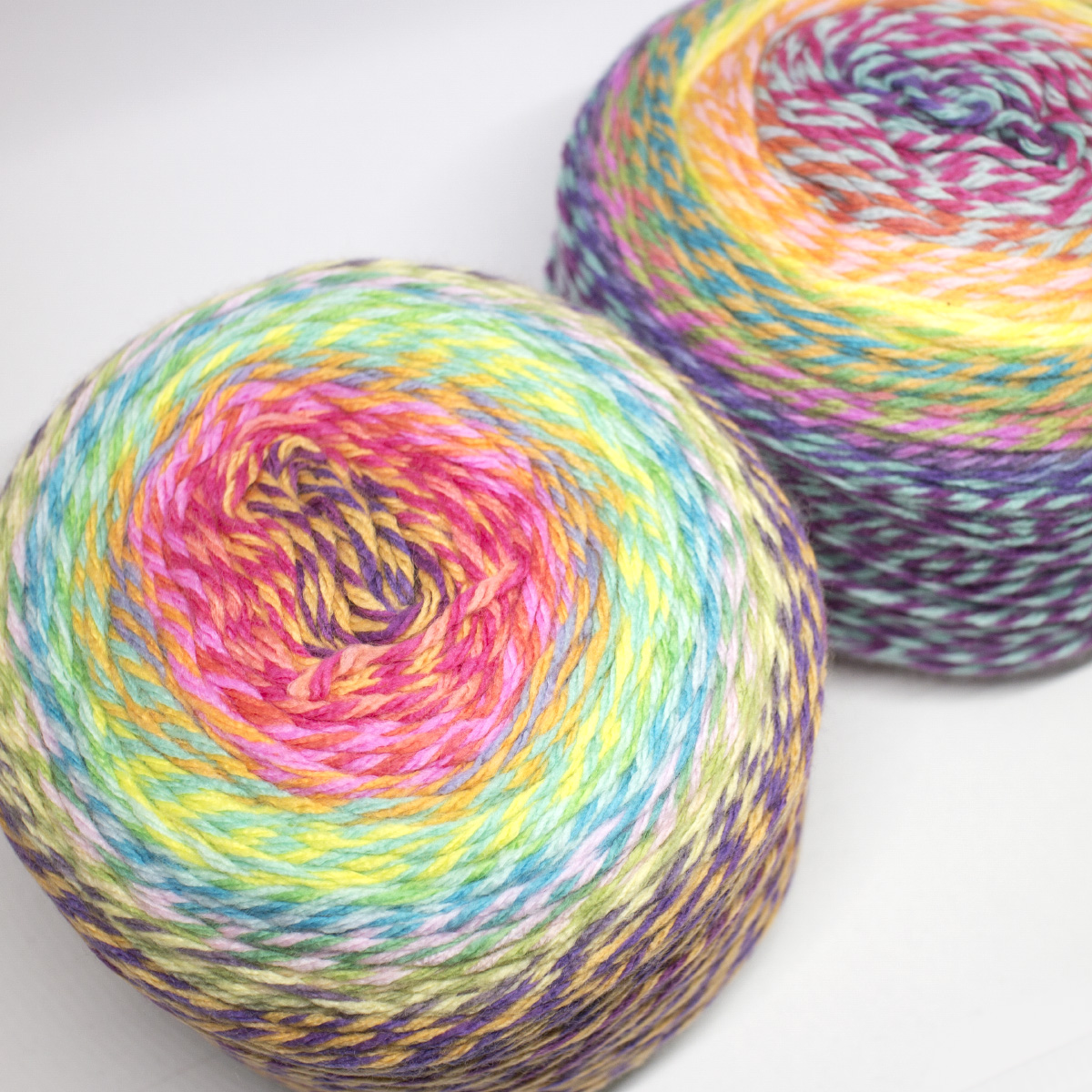 The colours are where Mandala Tweed yarn really shines. It has two different coloured strands of self-striping yarn twisted together, making a tweedy effect. Because of the way the yarn is constructed, every cake has different colour combinations. There are three different colourways, and I chose the brightest one, Seven. The product photo doesn't really do it justice; it's so bright and colourful in person. I only wish they had a pastel colourway!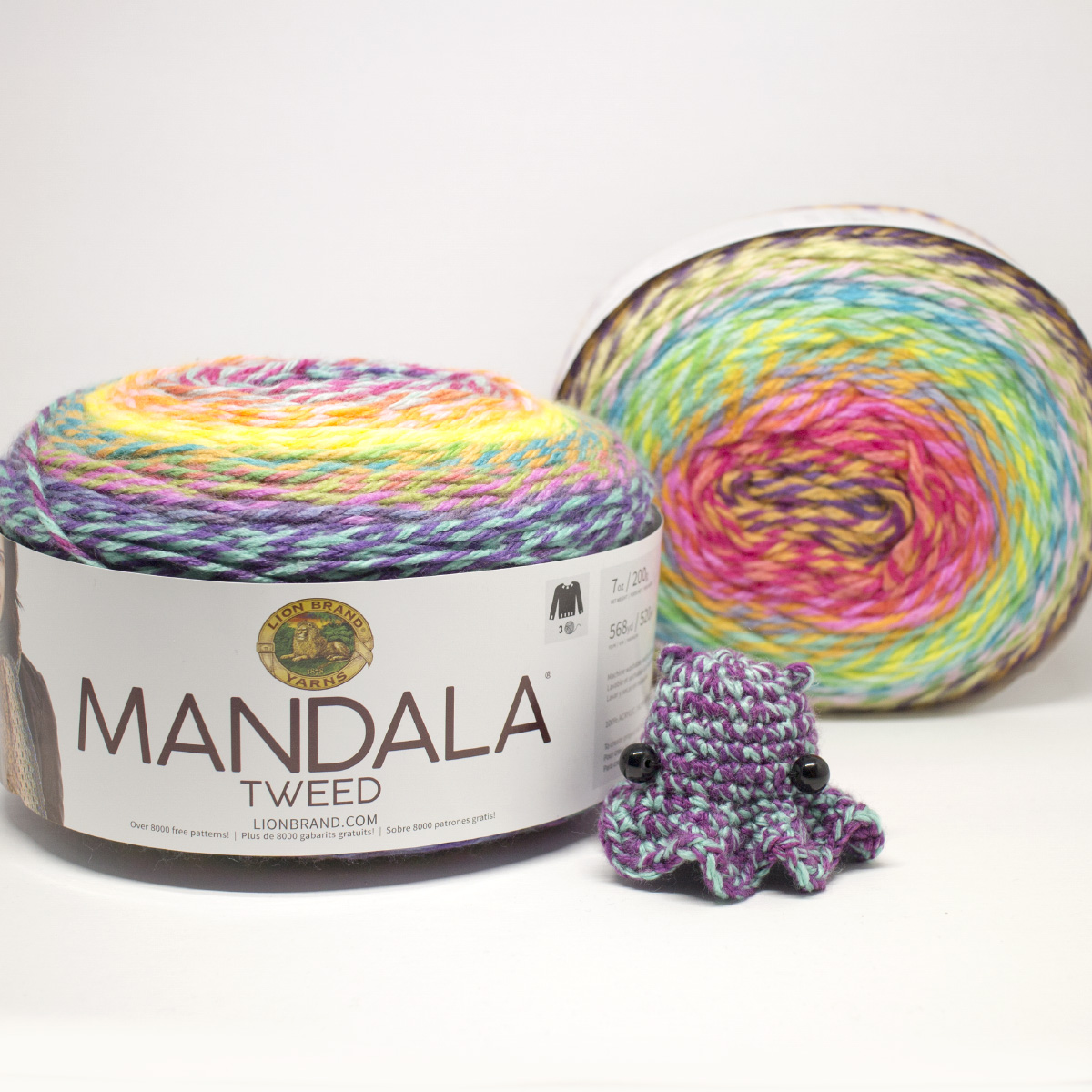 I first made a small amigurumi dumbo octopus. The yarn splits a little, but you quickly get used to working with it. My dumbo octopus looks cute, but doesn't use enough yarn to show off the colour changes.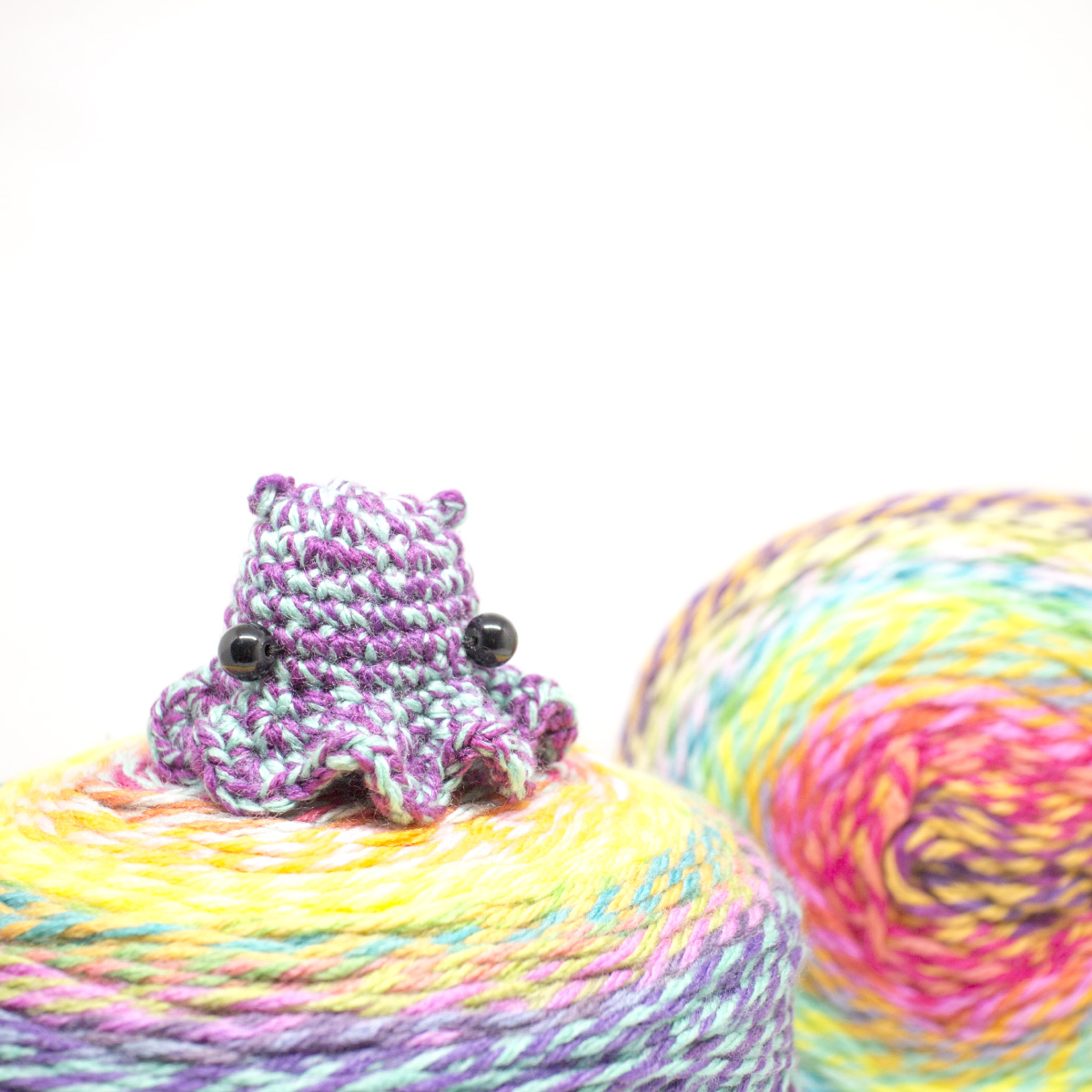 So I decided to make a big dinosaur amigurumi next. This brontosaurus used about a quarter of a yarn cake, so it shows off some of the colours.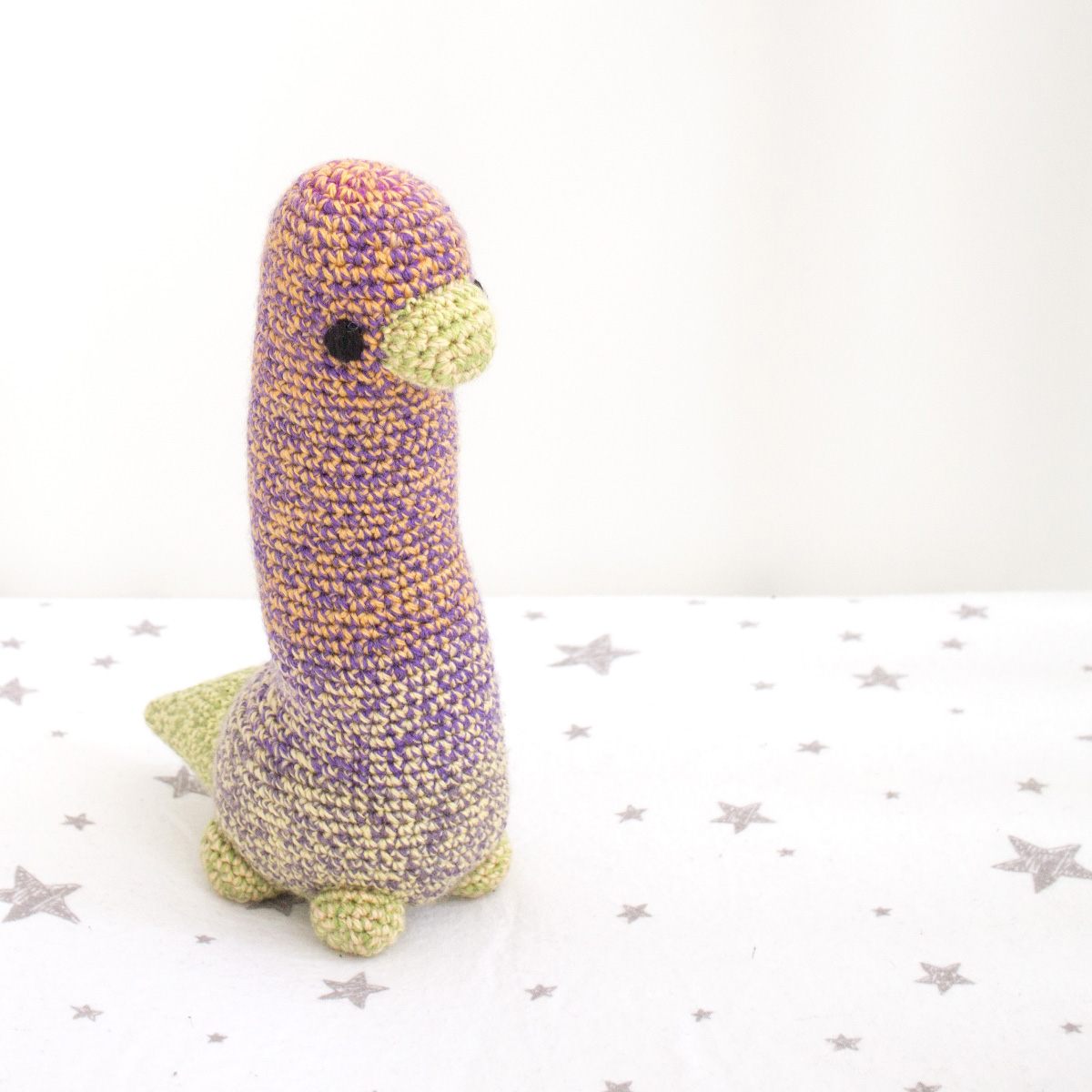 But I wanted to make something even bigger, so I used two strands of yarn and a 6mm (J) hook, to make a giant dinosaur. Look at all those pretty colours!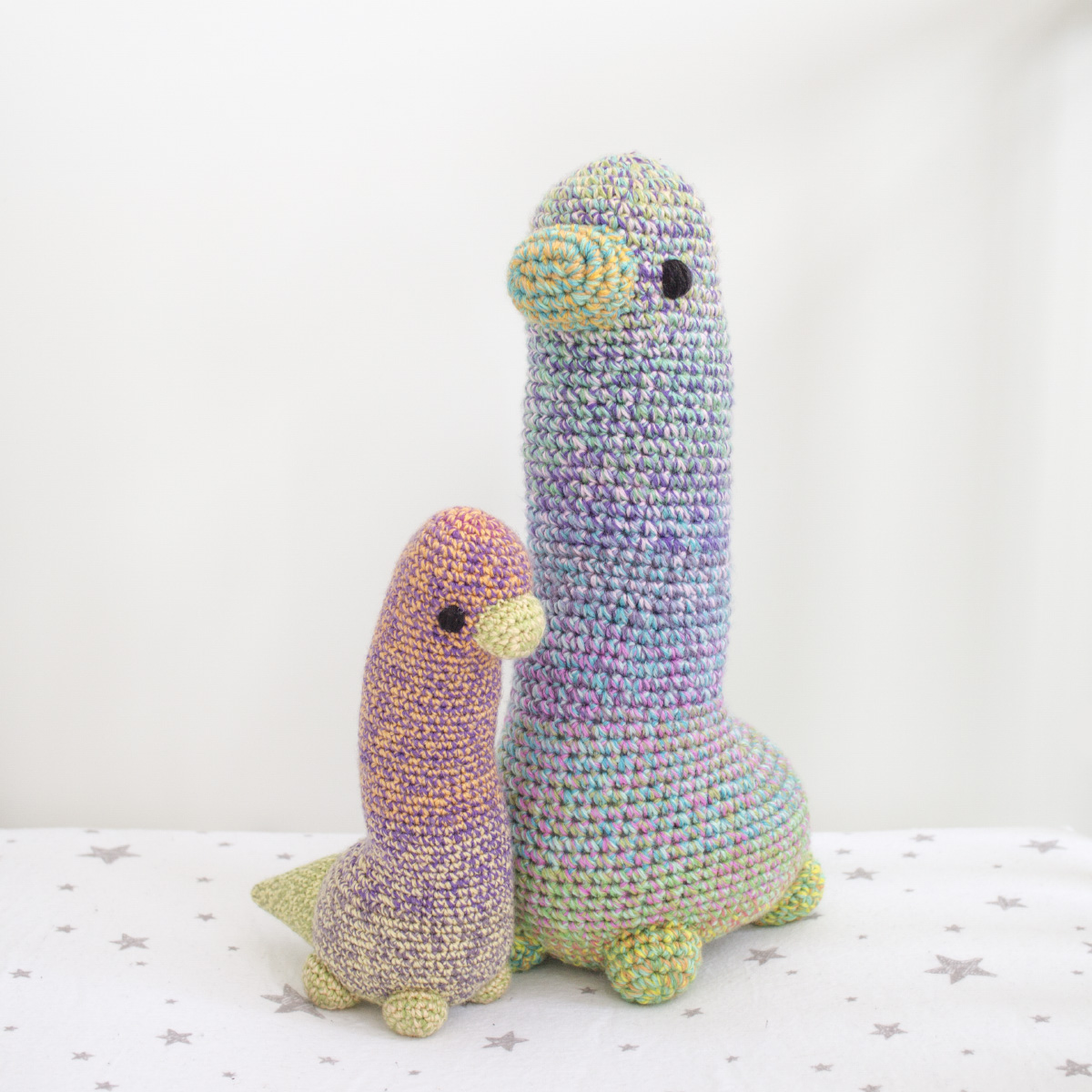 I still have almost one full cake of yarn left, and I think I might use it to make a giant octopus amigurumi. A chameleon, seahorse, or tortoise shell would all look great in this yarn. I can picture using it for some unicorn hair, too. Lion Brand's Mandala Tweed yarn definitely looks best when used to make something big enough to show off all the colours!
---