Mini Crochet Creatures is my very first amigurumi pattern book!
It has patterns for 30 little amigurumi animals inside.
Each pattern includes detailed instructions, lots of photos and easy-to-read crochet charts. There's also a section full of illustrated amigurumi-making techniques at the end.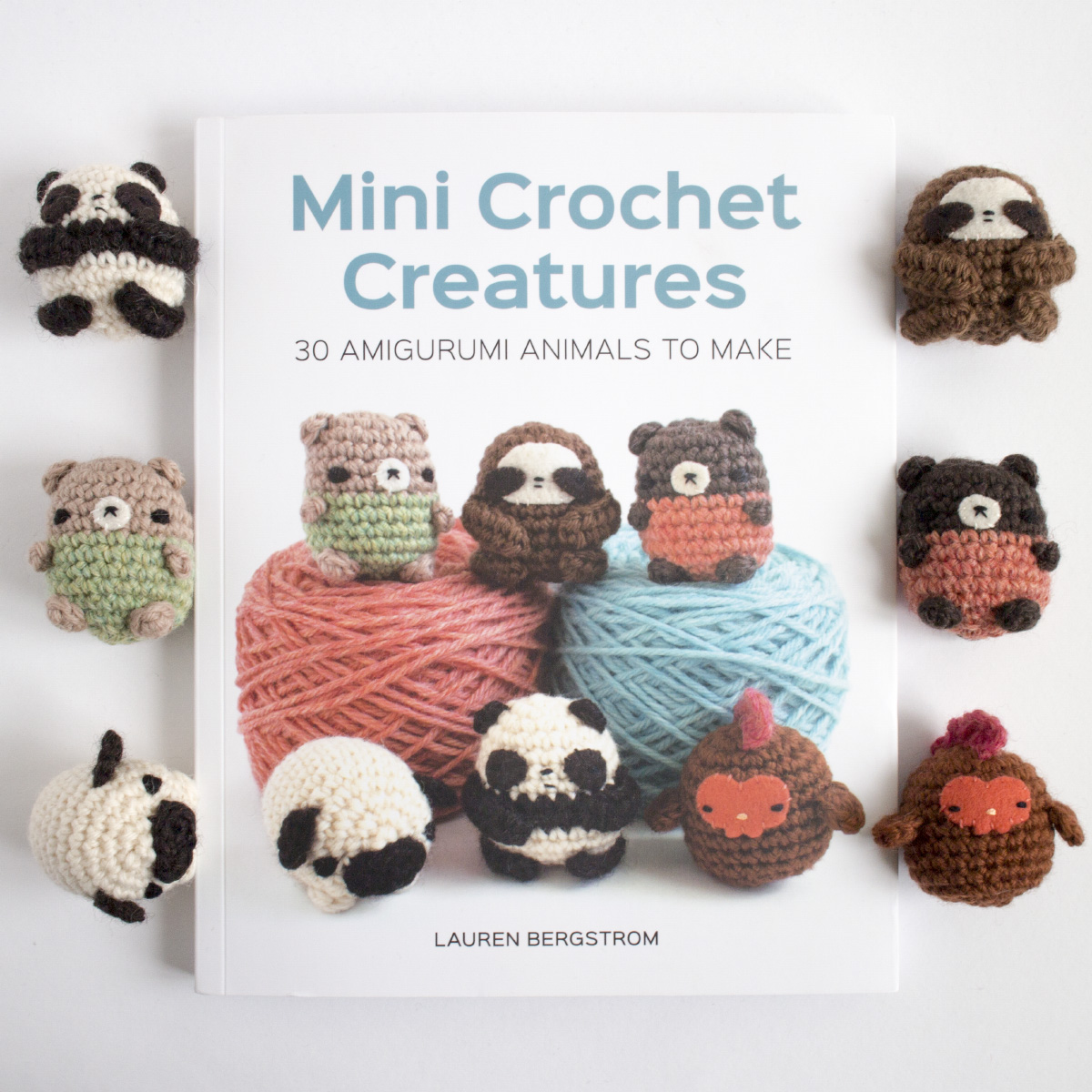 Published by GMC Books in 2018, Mini Crochet Creatures can be found on Amazon and other online stores. Depending on your location, you might be able to get it at your local book store or craft store too!
You can find some book reviews in these places:
Here's a list of all the crochet patterns in the book:
Farm Animals
1 - Chick
2 - Chicken
3 - Cow
4 - Piglet
5 - Sheep
Pet Animals
6 - Bunny
7 - Cat
8 - Dog
9 - Goldfish
10 - Guinea Pig
Sea Animals
11 - Penguin
12 - Otter
13 - Sea Bunny
14 - Seal
15 - Whale
Little Animals
16 - Butterfly
17 - Caterpillar
18 - Honey Bee
19 - Ladybird
20 - Snail
Woodland Animals
21 - Bear
22 - Fox
23 - Owl
24 - Raccoon
25 - Squirrel
Zoo Animals
26 - Elephant
27 - Hippo
28 - Lion
29 - Panda
30 - Sloth