I made a lot of donuts. I hadn't intended to make so many, but they're quick and easy and fun to make, and I wanted to use up some of the yarn in my stash.
I like to pretend that I made them for my toddler, to use for stacking, threading, colour matching, counting, and pretend play. But really, I made them for me.
Here are my 24 donuts all together: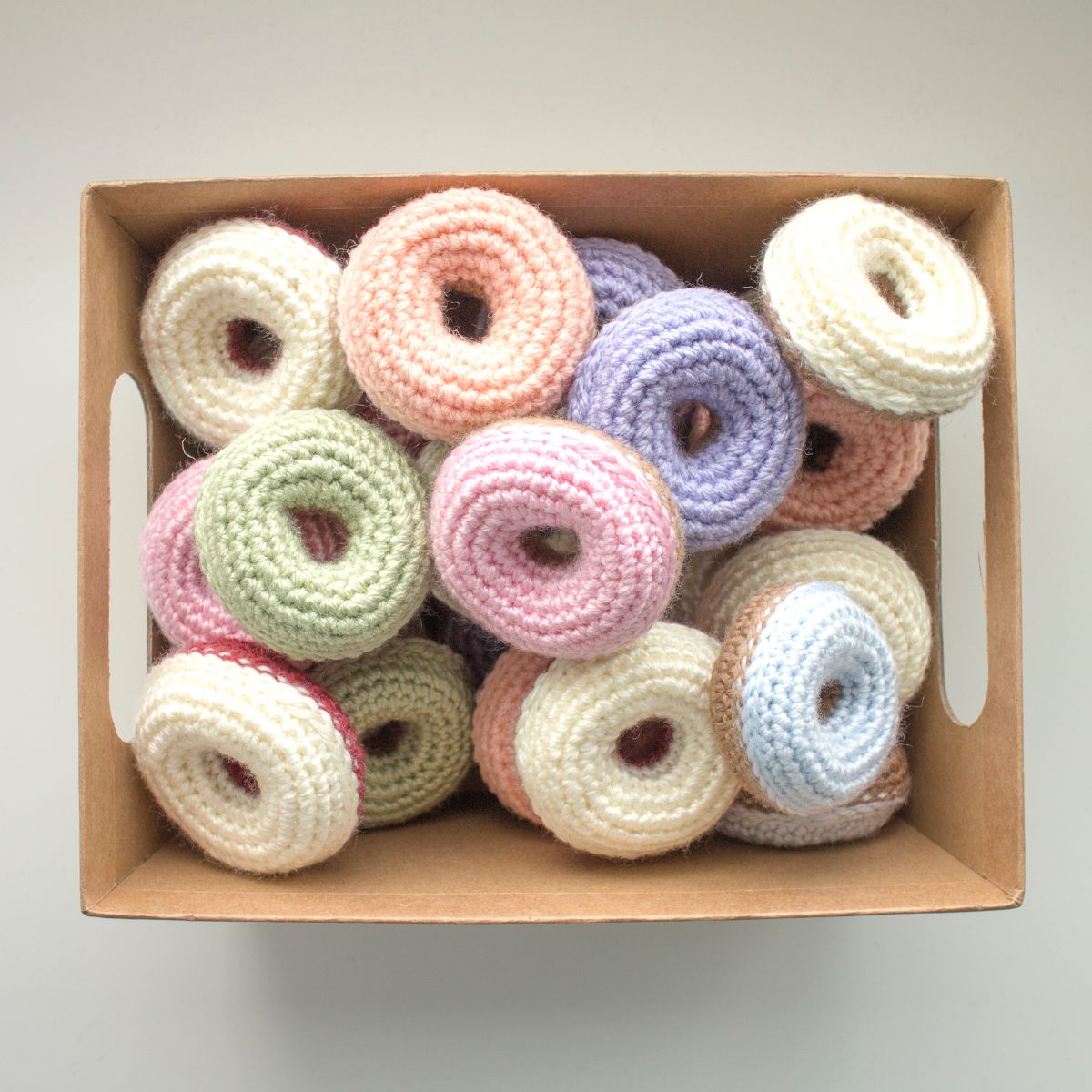 I used a free crochet donut pattern from Hello Yellow Yarn. The pattern includes a video tutorial, which is useful if you're new to crochet.
For yarn, I used a variety of worsted weight acrylic that I had lying around, including Caron Simply Soft* and Paintbox Yarns Simply Aran*. (These are affiliate links, so I'll receive a small commission if you buy something.)
I made strawberry, peach, vanilla, matcha, blueberry, and lavender flavoured donuts.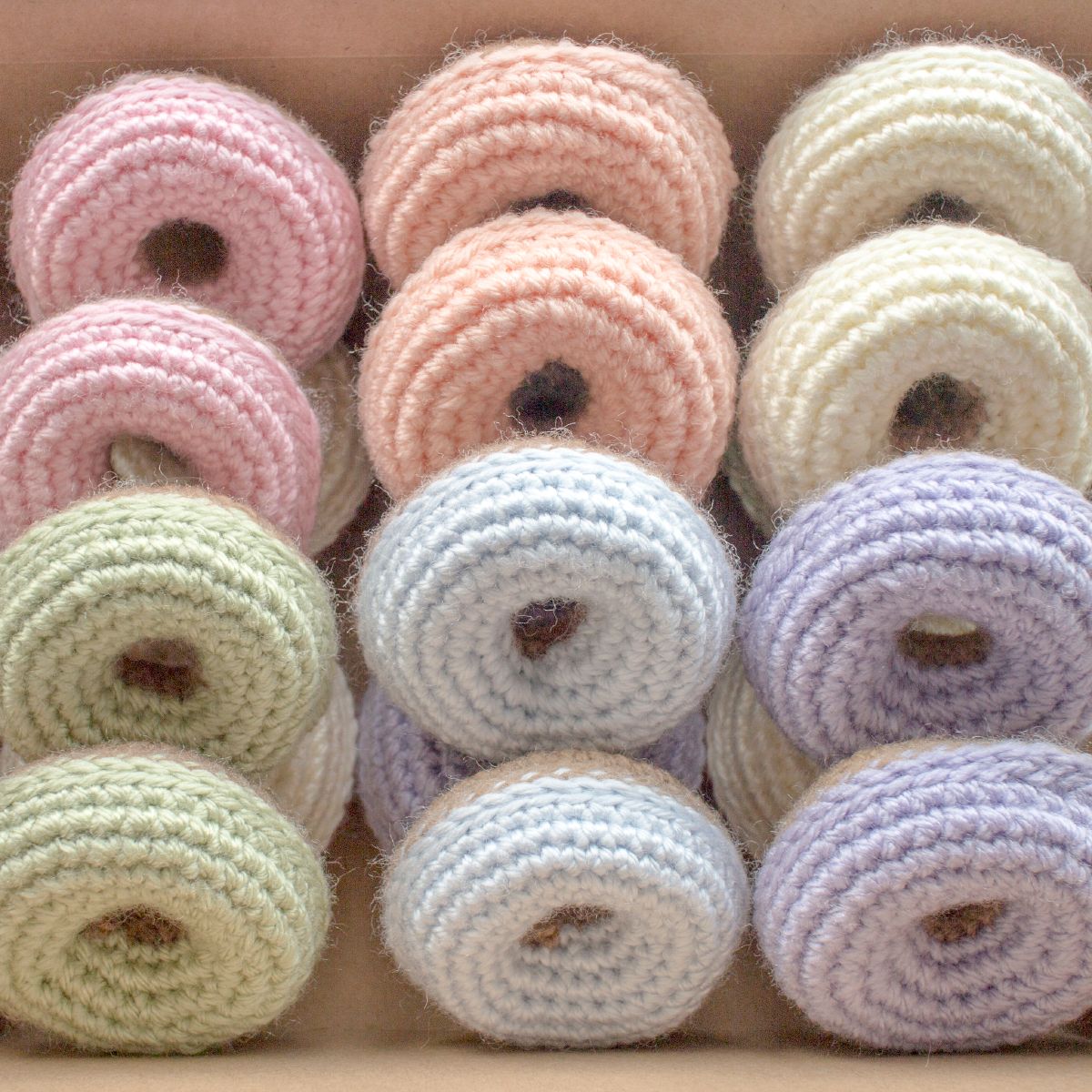 I couldn't resist making a few red velvet donuts, too!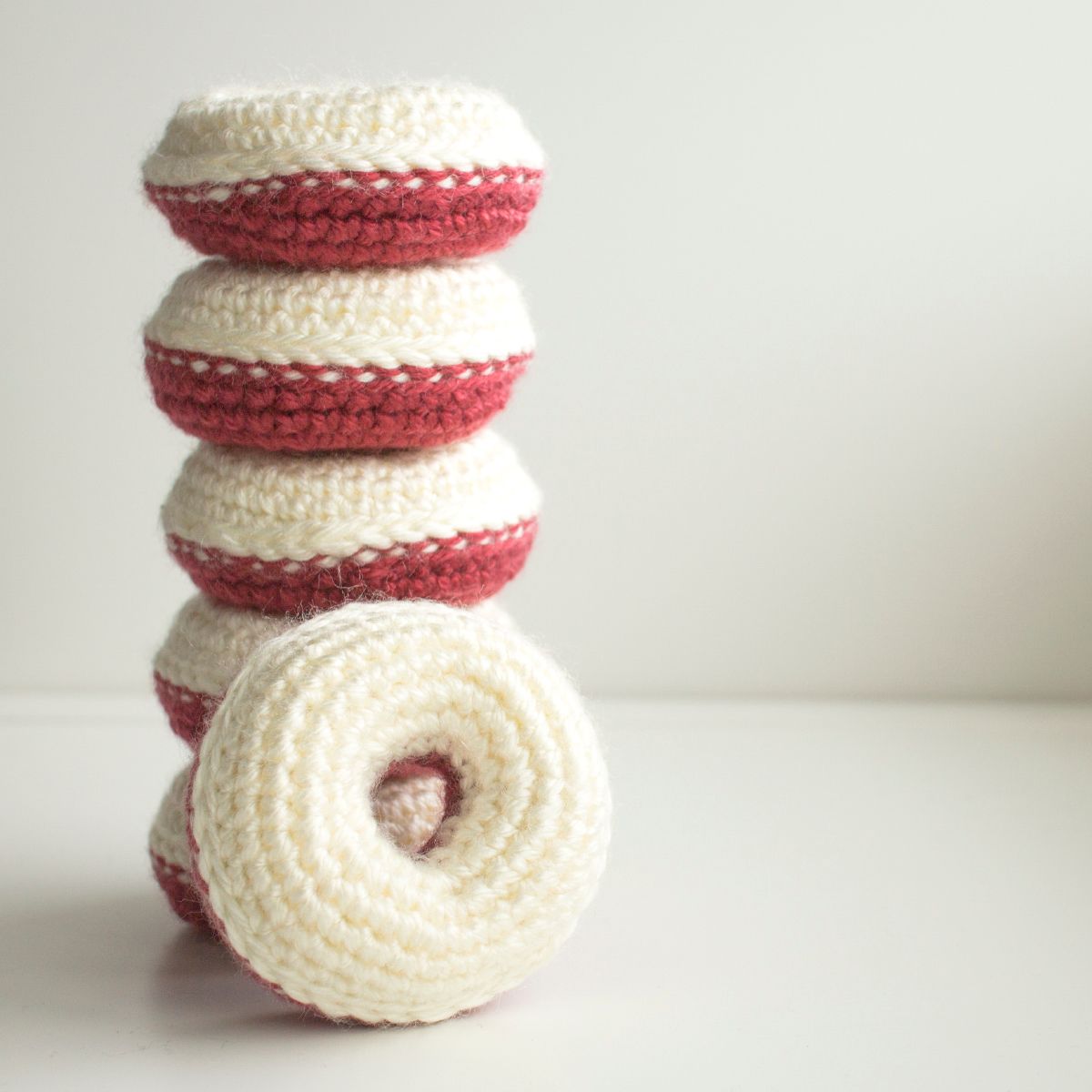 ---