An amigurumi is a stuffed toy that's knitted or crocheted. The name comes from the Japanese words 'ami', meaning crocheted or knitted, and 'nuigurumi', meaning stuffed toy. Most amigurumi are crocheted using basic stitches, so they're perfect for beginners.
In this Amigurumi Tutorials series, you'll learn all about the materials, tools, and techniques used to crochet amigurumi.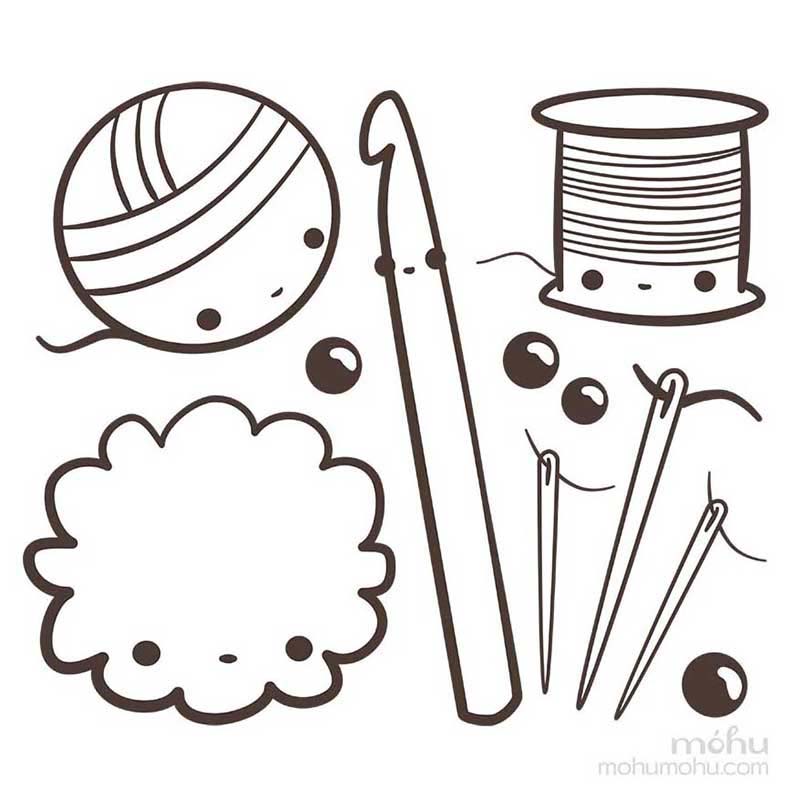 If you like these kawaii crochet supply doodles, you can have them printed onto various objects (like t-shirts, notebooks, tote bags, or zipper pouches) in my Society6 and Redbubble stores.
Up next: Choosing yarn for your amigurumi project.
---