Choosing the perfect yarn for your amigurumi project can be a lot of fun. Small amigurumi use very little material, so they're a good way to use up leftover scraps or try something new. Since exact size isn't important for amigurumi, there's a lot of room to play with different types of yarn.
Yarn Weight
Weight refers to the thickness of a strand of yarn; light weight yarn is thinner while bulky weight yarn is thicker. Consider your yarn weight first, because this will affect the size of the finished amigurumi.
I use medium weight yarn (also called worsted or aran) for all my patterns. It's easy for beginners to work with and makes a nice pocket-sized amigurumi. You can use thinner yarn to make a smaller amigurumi, or thicker yarn to make a bigger one.
Fibre Content
Yarn is made out of all sorts of different materials, both natural and synthetic.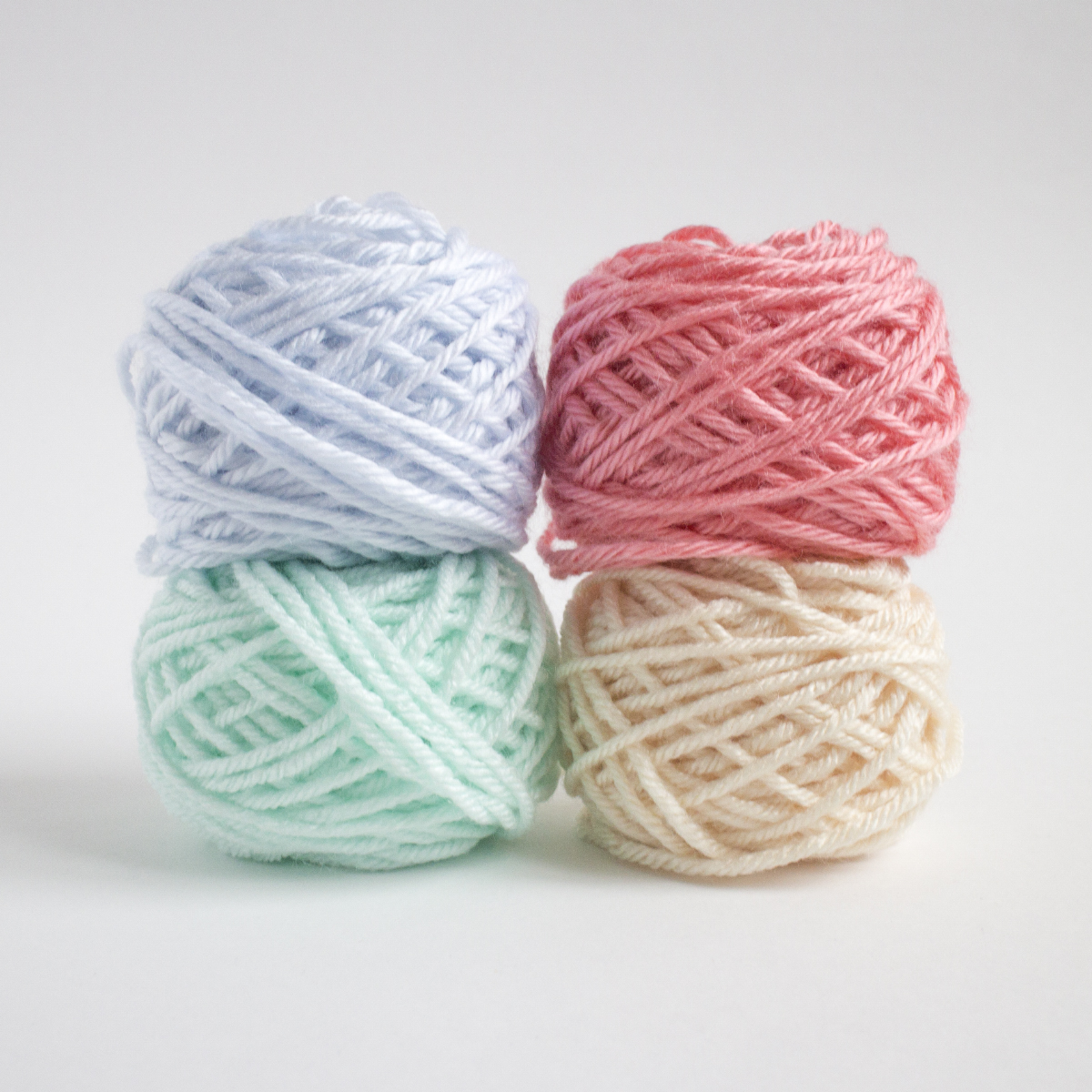 Acrylic is quite common, easy to work with, and affordable. It's a good choice for beginners. Avoid acrylic yarn that feels very smooth and slippery, as this might make it difficult to crochet tight stitches when you're learning.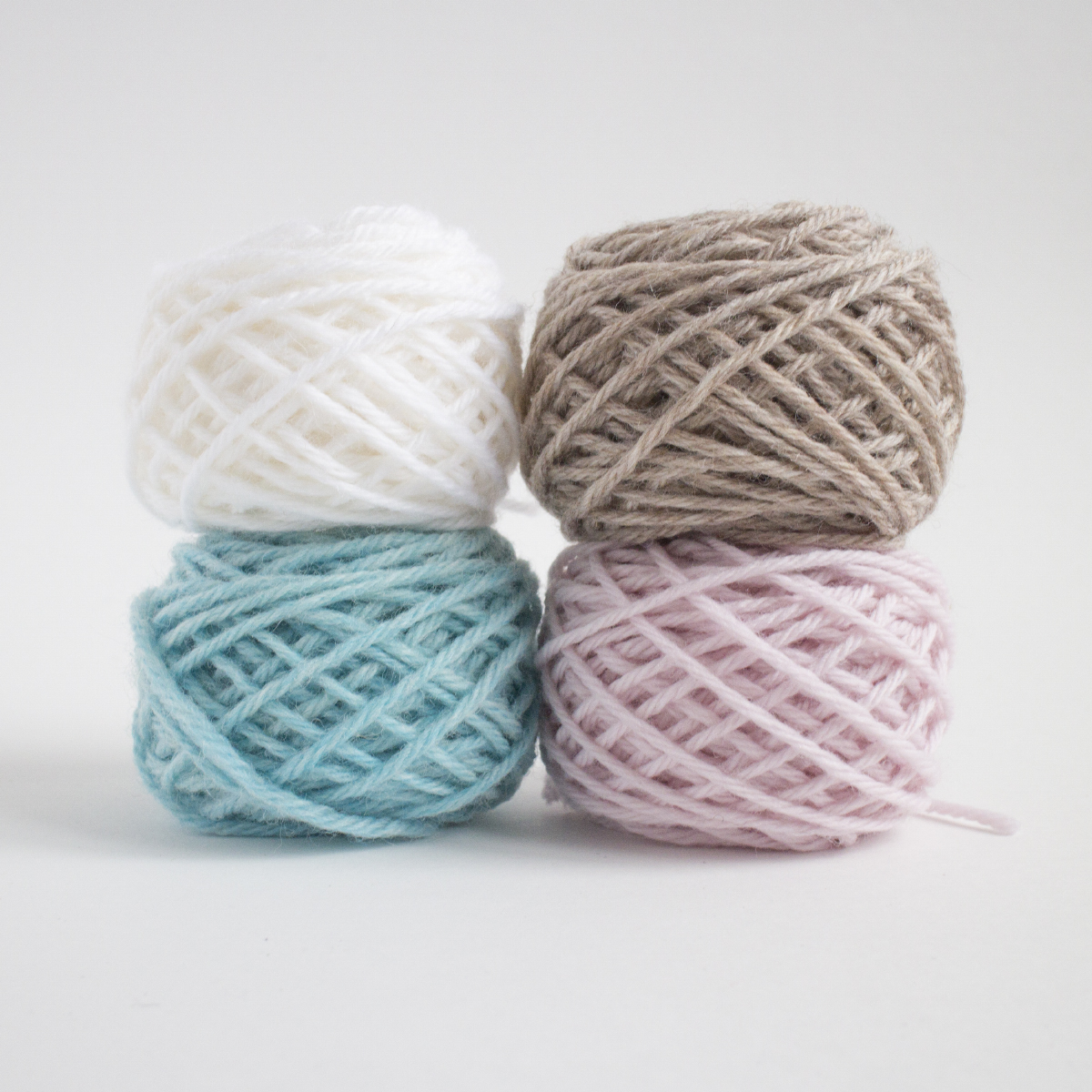 Wool is my personal favourite; it has a nice warm feel. However, some people are allergic to wool, and it can be scratchy if you have sensitive skin.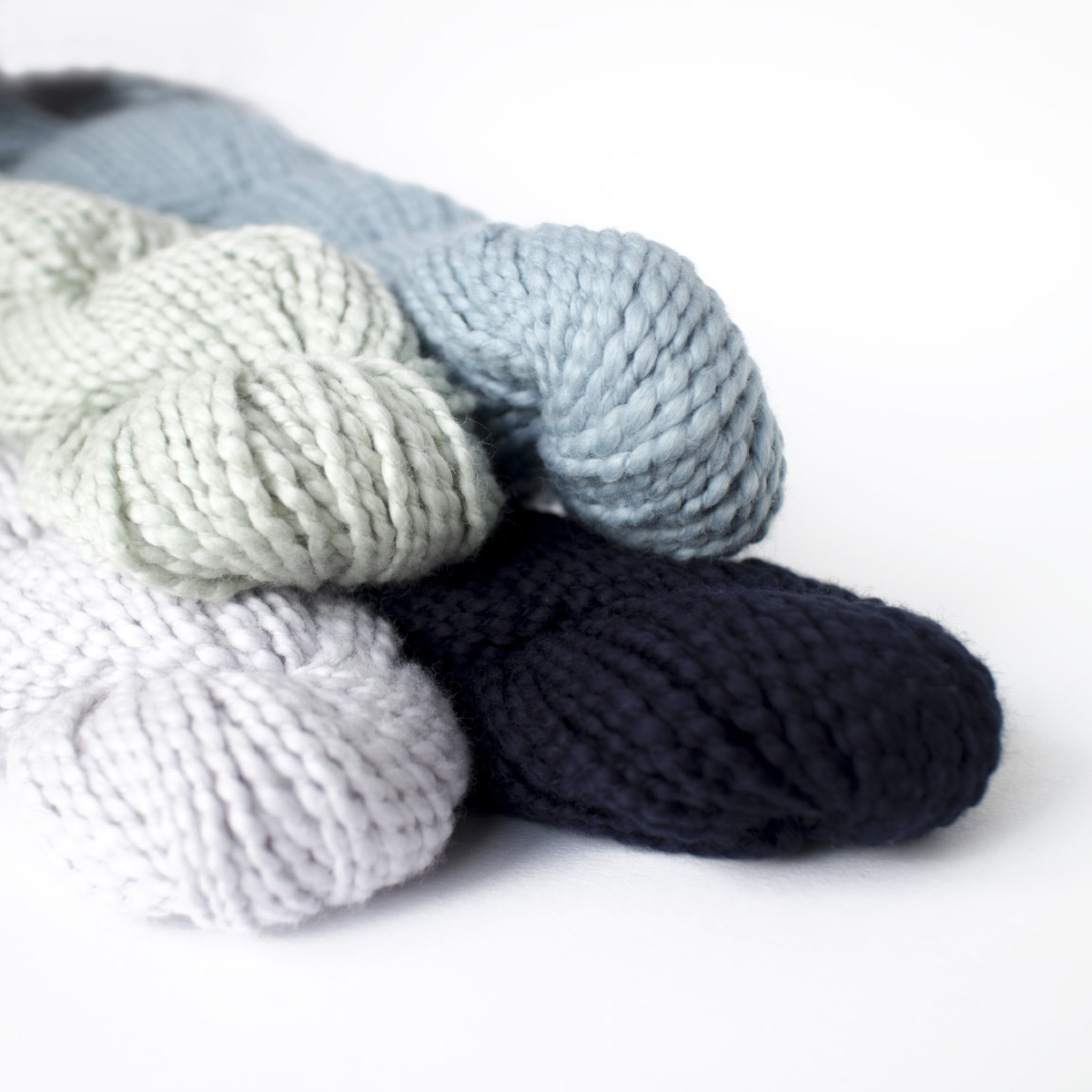 Cotton yarn is a popular choice for amigurumi, but I find some brands can be stiff and difficult to work with, especially when making small parts. Look for cotton that feels soft to touch, or try a cotton blend instead.
Other types of yarn have interesting textures, like chenille or faux fur. While these make nice fluffy amigurumi, they can be quite tricky to work with, especially for beginners.
The type of yarn you use will depend a lot on your personal preference. Choose something that feels nice to hold, and you will probably enjoy working with it!
Yarn Recommendations
Some of these are affiliate links, marked with a * . I'll earn a small commission (at no cost to you) if you purchase something through one of these links. This helps to keep this blog running. I'll never recommend something I haven't tried myself!
Here's a short list of some of my favourite yarns to use:
Acrylic:
Knit Picks Brava Worsted
Lion Brand Heartland*
Patons Canadiana
Wool:
Cascade 220*
Knit Picks Wool of the Andes Worsted
Patons Classic Wool Worsted*
Blends:
Berroco Vintage*
Knit Picks Comfy Worsted
Online yarn stores:
knitpicks.com - ships to USA, Canada, Australia, and UK
lovecrafts.com* - ships to most countries
Up next: Other materials and tools for making amigurumi.
---