Our newest crochet kit is finally here! This little octopus has been my most popular amigurumi pattern for years, so I'm super excited to finally bring you an amigurumi kit version, along with a full video tutorial for beginners. If you've been wanting to try crochet, this is the perfect way to start!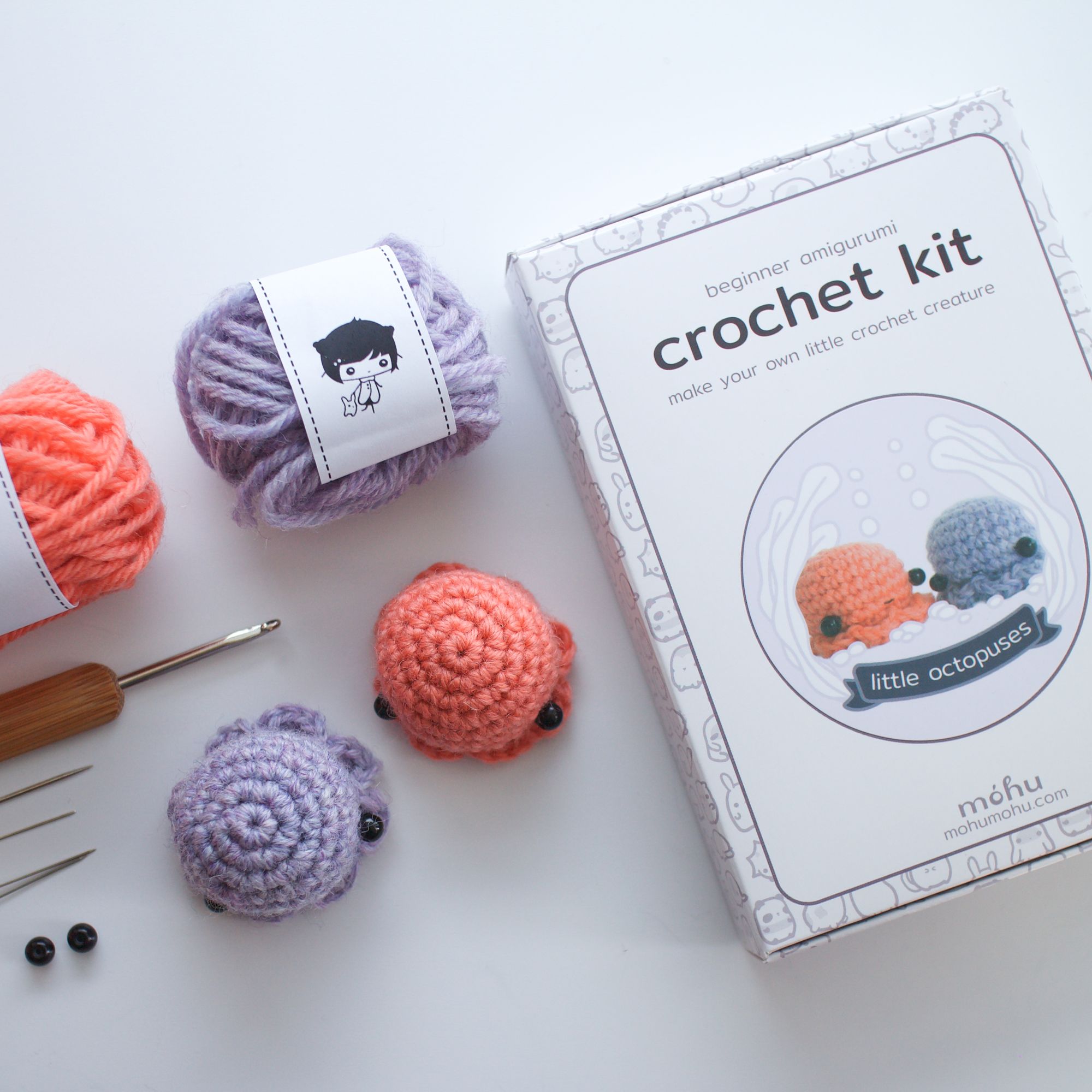 If you've seen my other kits before, you'll notice something different about the packaging. I had custom-printed boxes made for my amigurumi kits - something I've been wanting to do ever since I started making them 10 years ago! Aren't they cute??
(I still need to make tutorial videos for the old kits before I can transfer them over to the new packaging, so those still have the old boxes for now.)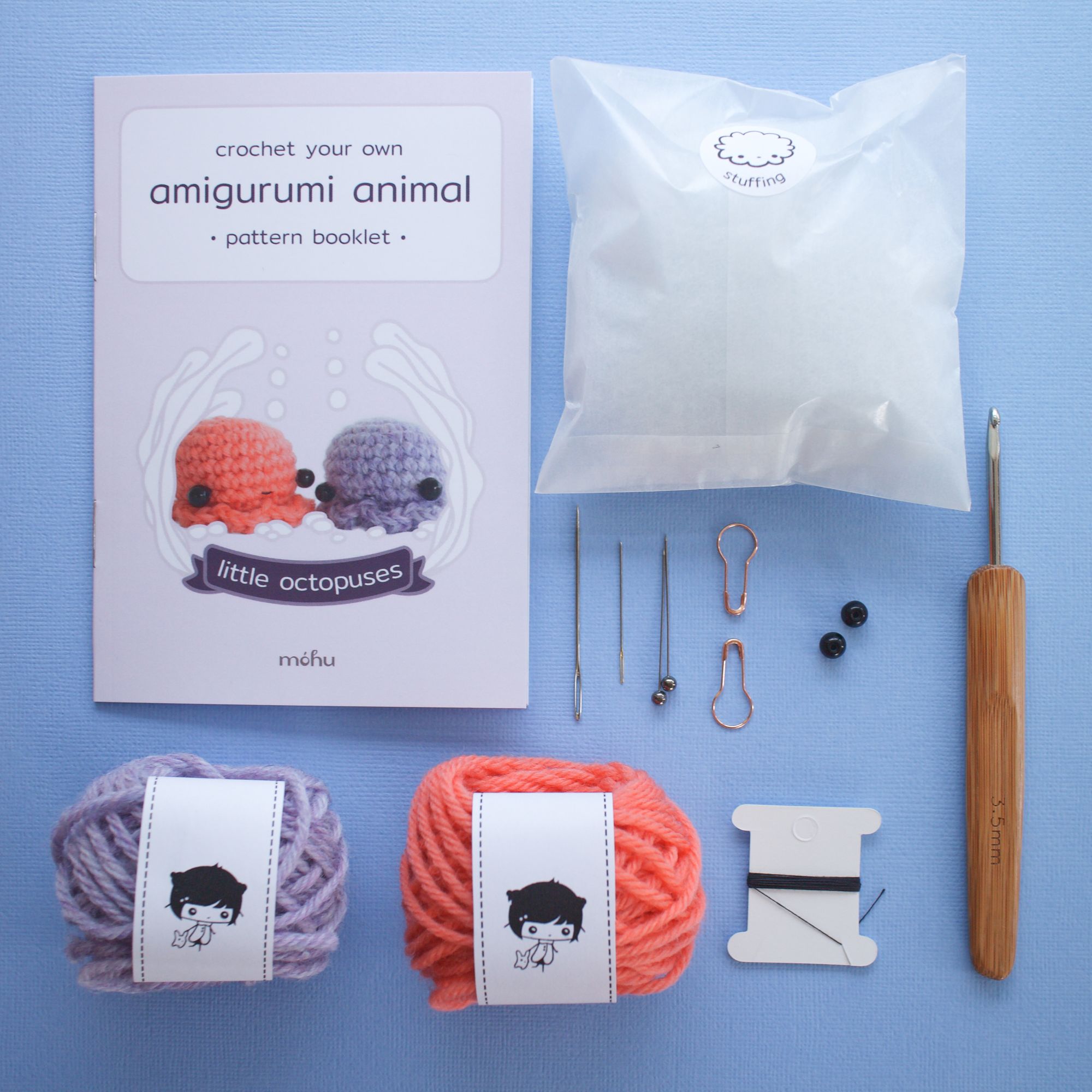 What's inside the crochet octopus kit?
100% wool yarn (enough for 2 octopuses plus some extra in case)
Recycled polyester stuffing
4 black beads for eyes
Black thread
3.5 mm crochet hook
Yarn needle
Sewing needle
2 pins
2 stitch markers
Pattern booklet with a link to the tutorial video
Earth-friendly crochet kits for animal-lovers
Sustainability is an important part of my business, and I always try to make choices that are better for our planet.
What makes these crochet kits sustainable?
Recycleable paper packaging, instead of plastic
Recycled polyester stuffing
Metal crochet hook with a bamboo grip
100% wool yarn that's durable but also biodegradable
Glass beads for eyes, instead of plastic
To reduce waste, I make everything myself, in small batches in my home studio.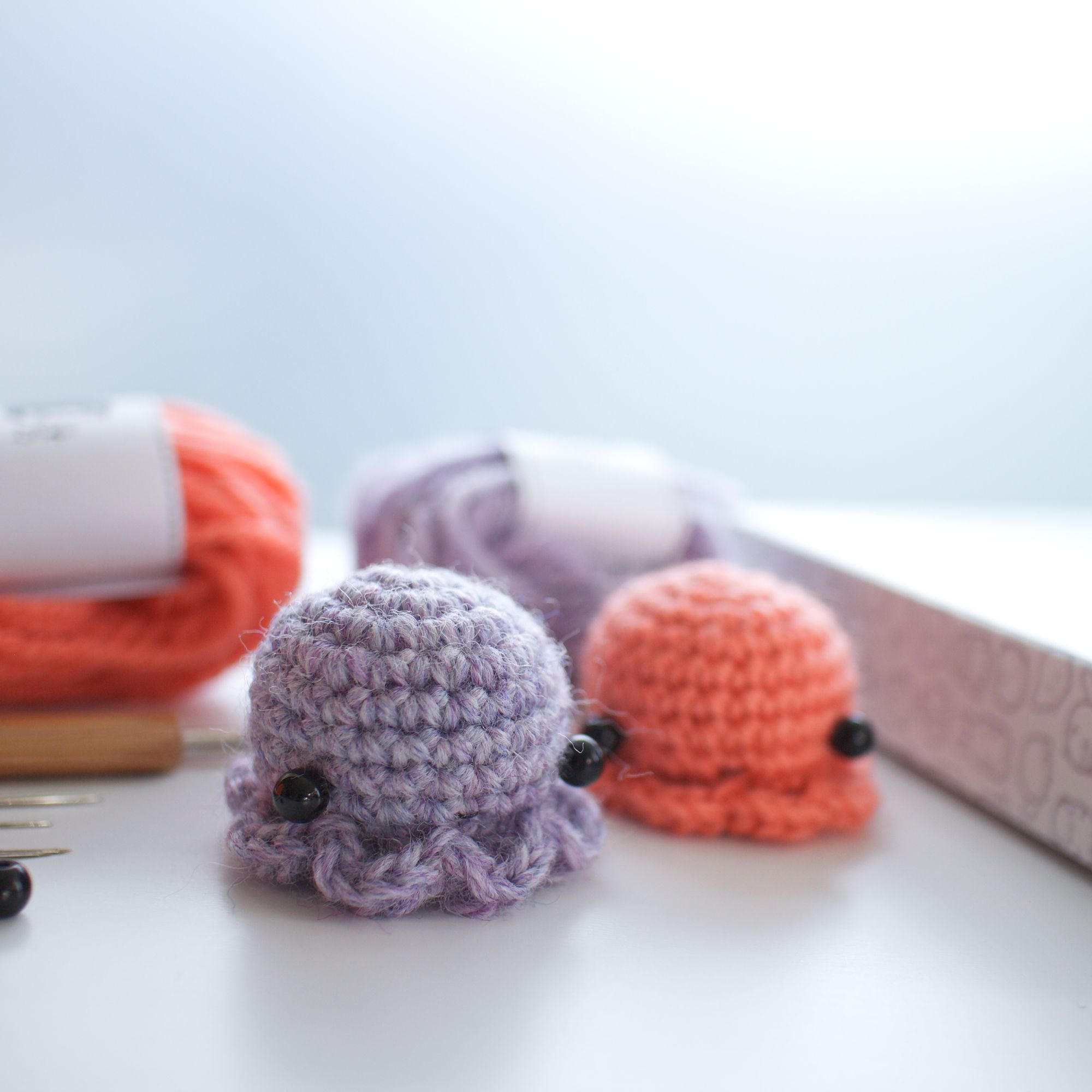 Get 15% off your kit
To celebrate my new amigurumi kits, I'm having a little sale just for newsletter subscribers: Use the code OCTOKIT15 to get 15% off your octopus kit! The sale will end on 31 July 2023.
---