I found this black macrame mirror on sale a few months ago, and while it's not quite my style, I just knew I'd be able to upcycle it into something cute!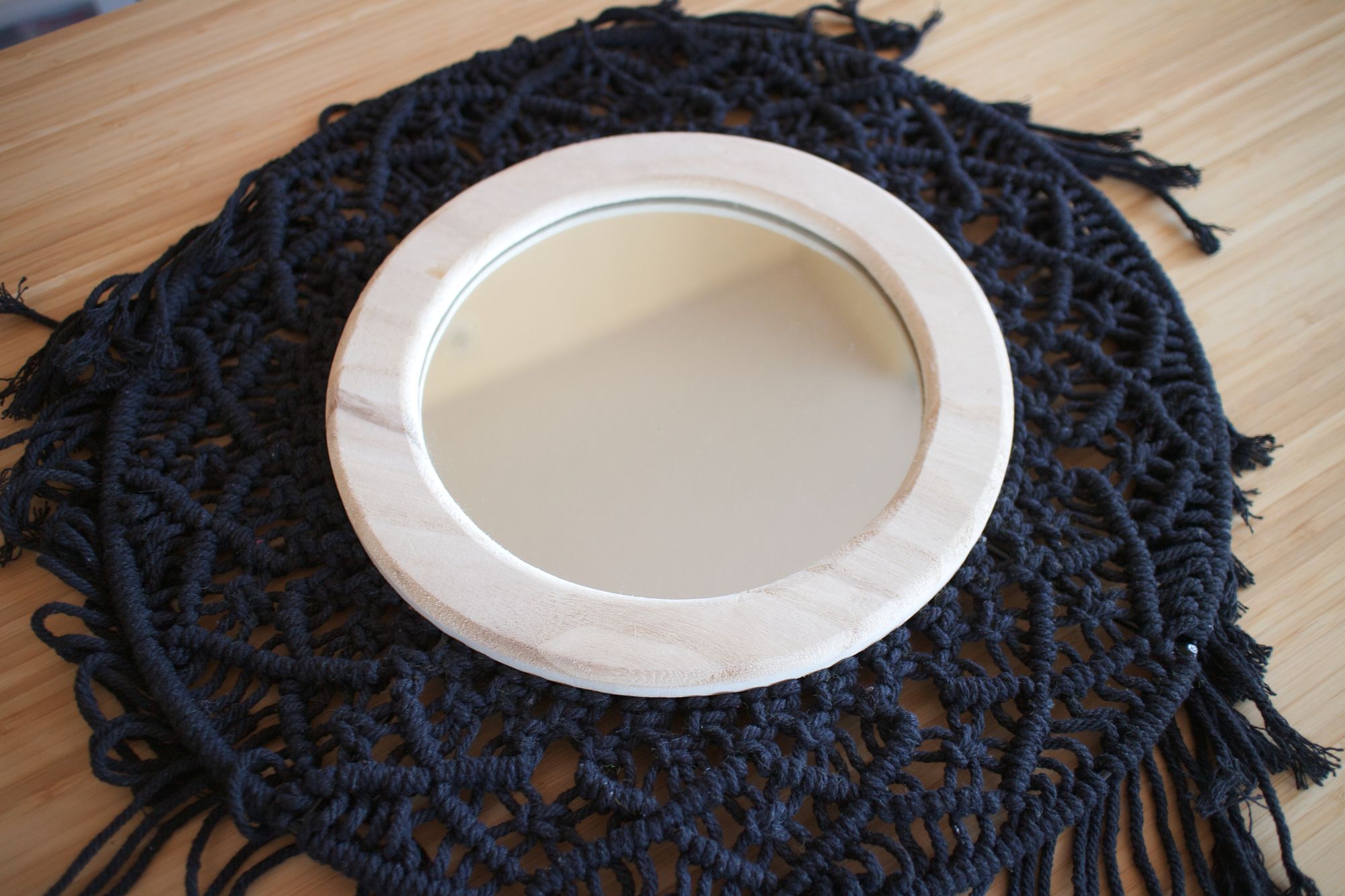 So I used green pom poms to turn it into some mossy wall art!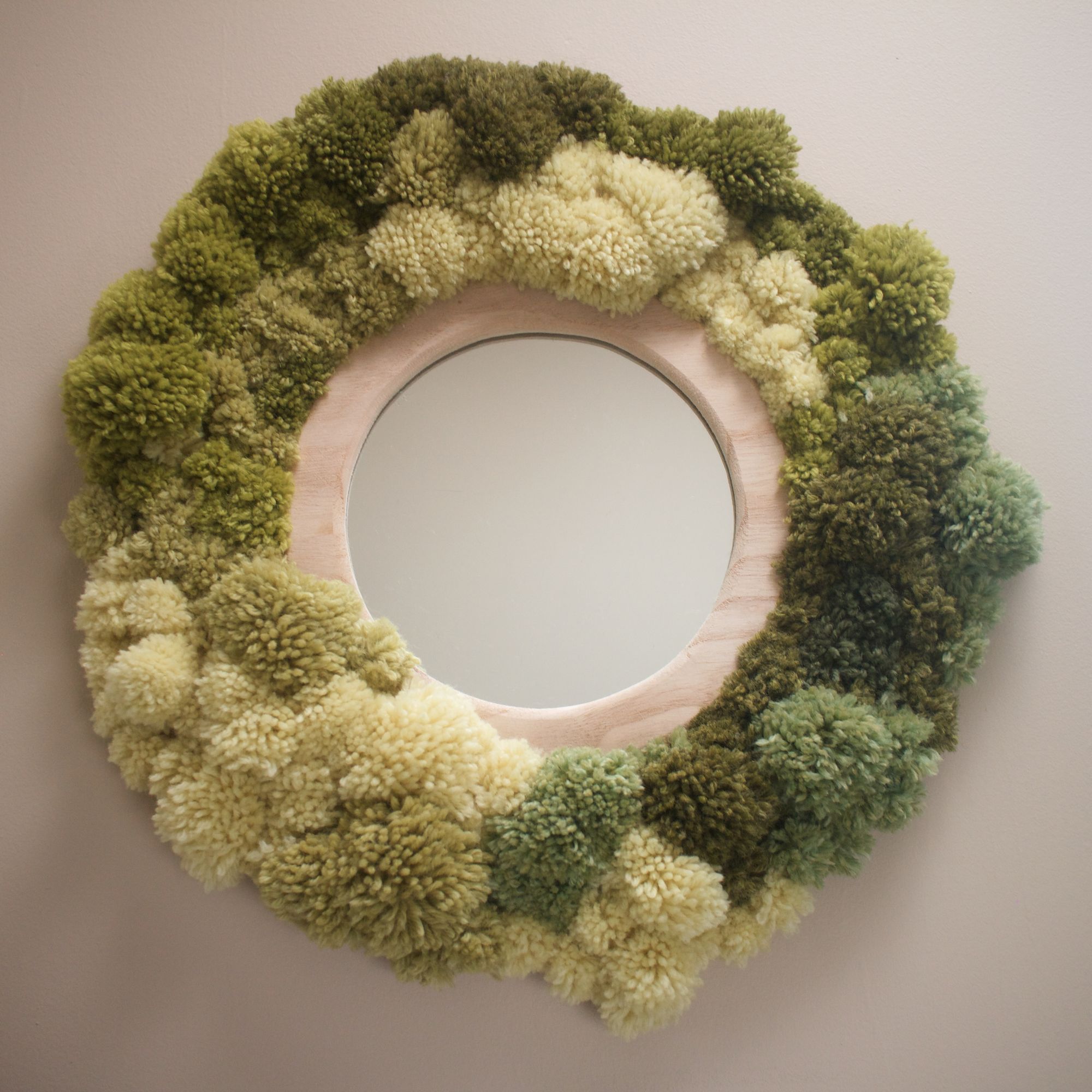 Now let me show you how to make your own.
You will need:
• Any old frame to use as a base (try looking in thrift stores if you don't have anything on hand)
• Lots of yarn in different shades of green
• A pom pom maker
• Sharp scissors
• Yarn needle or hot glue (depending how you choose to attach your pom poms)
First, make a big pile of pom poms in different sizes. You're going to need a lot of pom poms! I ended up using about 300g of worsted weight yarn for my frame, but your yarn doesn't need to be all the same weight. This is a great way to use up leftover yarn scraps.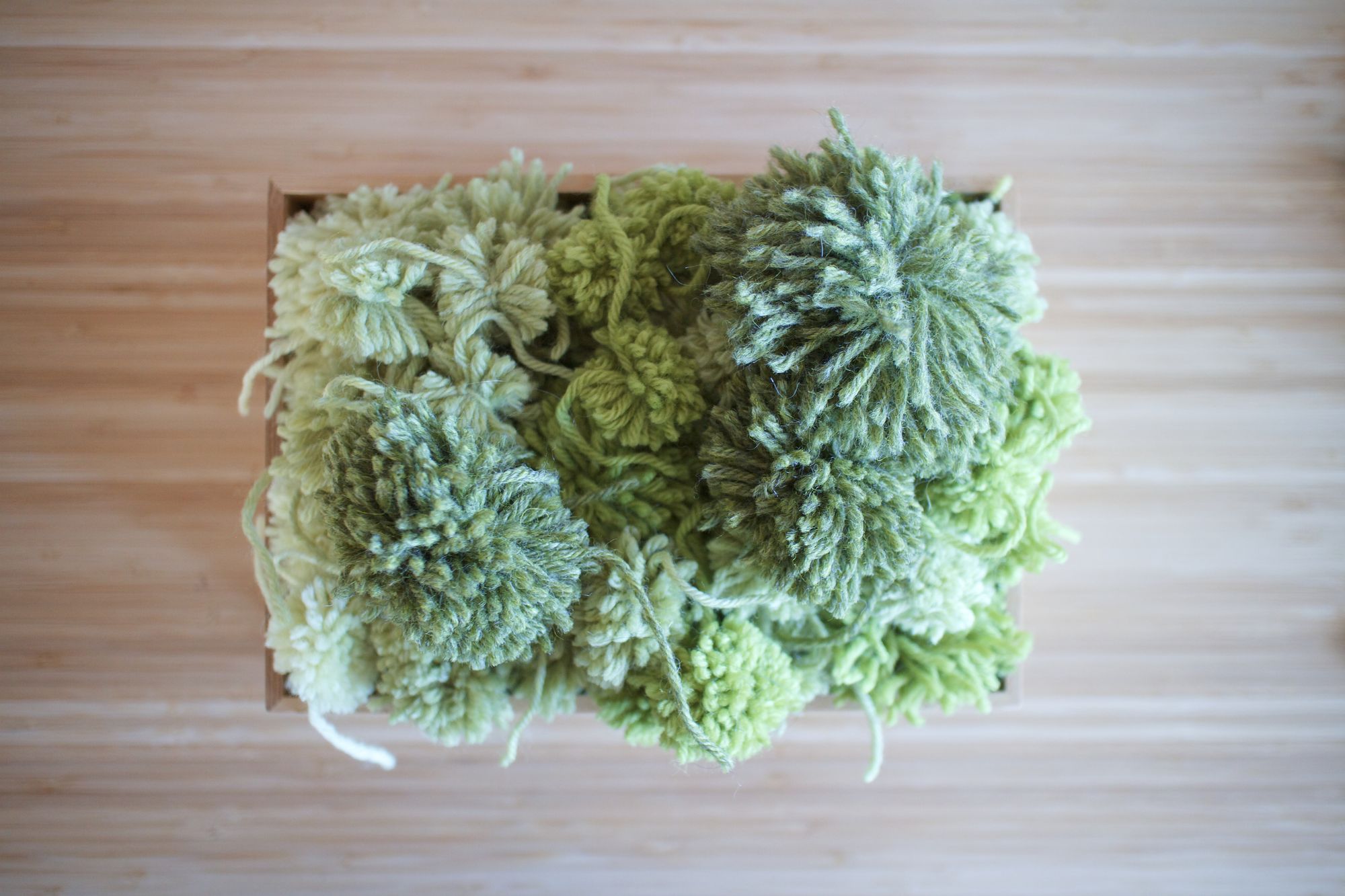 Next, lay the pom poms out to see if you have enough, and decide how you want to arrange them. It looks best if the pom poms are placed close together, so you might need to make a few more to fill up the space.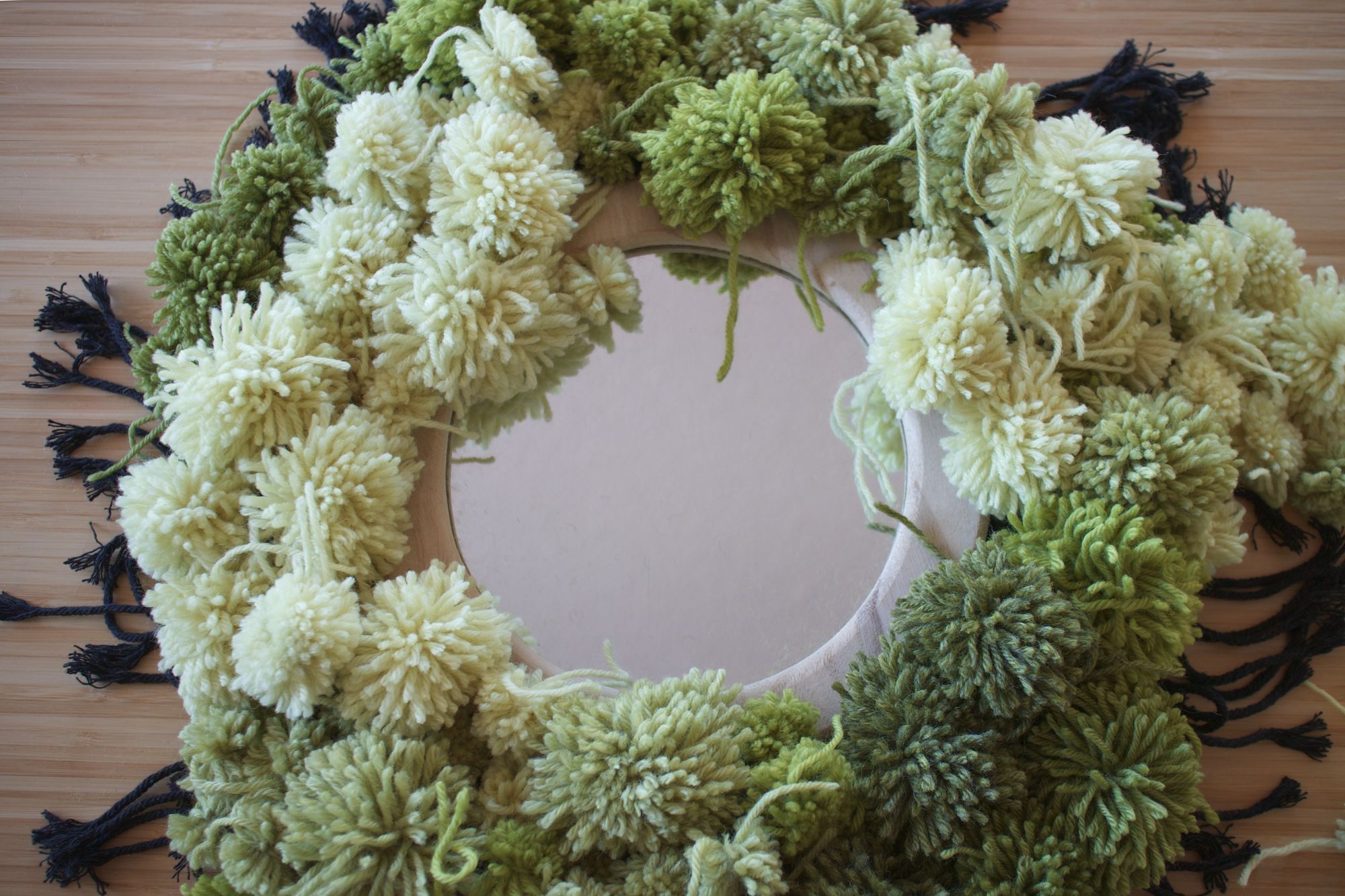 Now it's time to attach the pom poms! I sewed mine in place because the macrame made a nice base for sewing, but you can use hot glue to glue them on instead.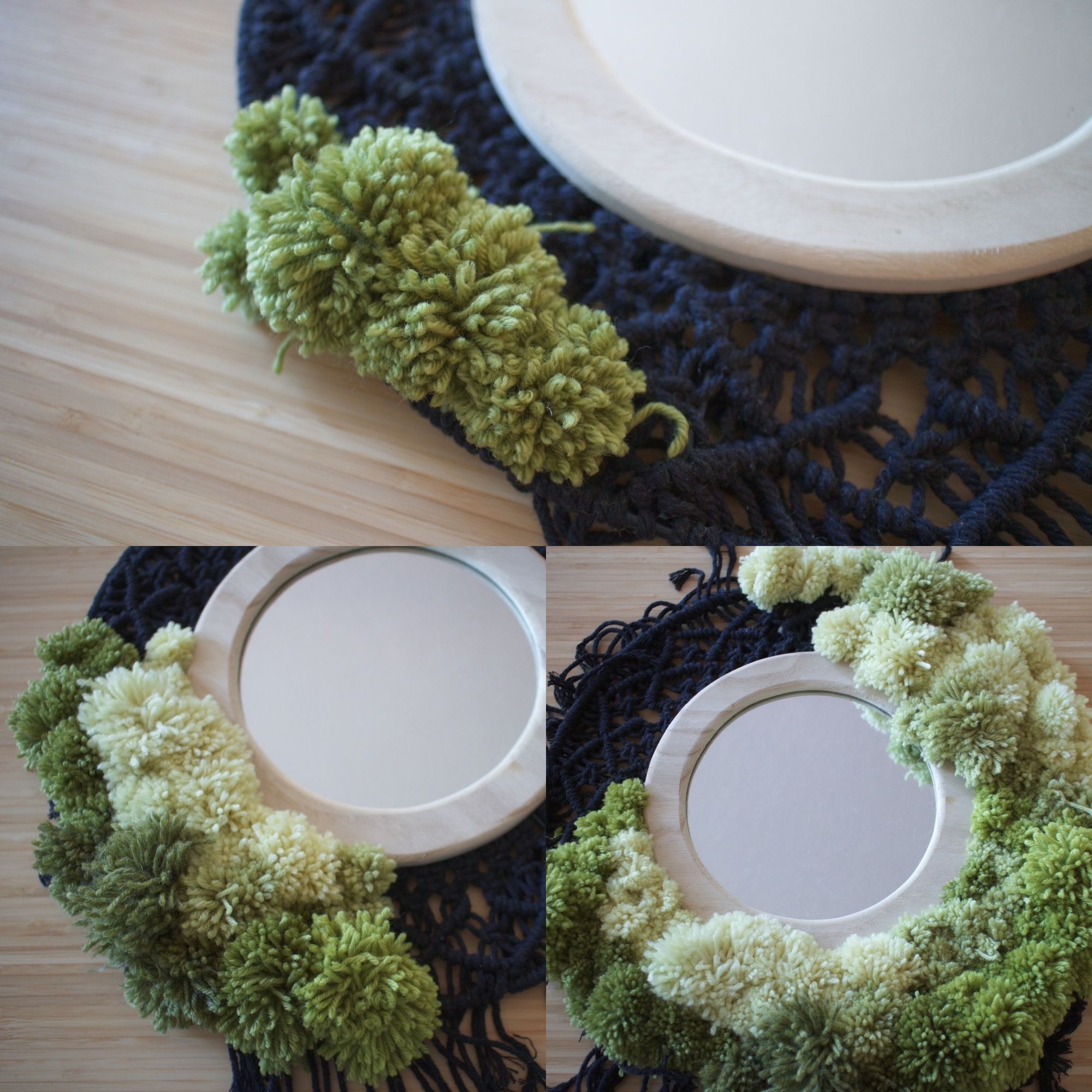 Use sharp scissors to trim the pom poms. I found it best to trim them as a group so they look like a layer of moss, rather than individual pom poms. Don't worry about making them too round or neat - organic shapes will look more like moss!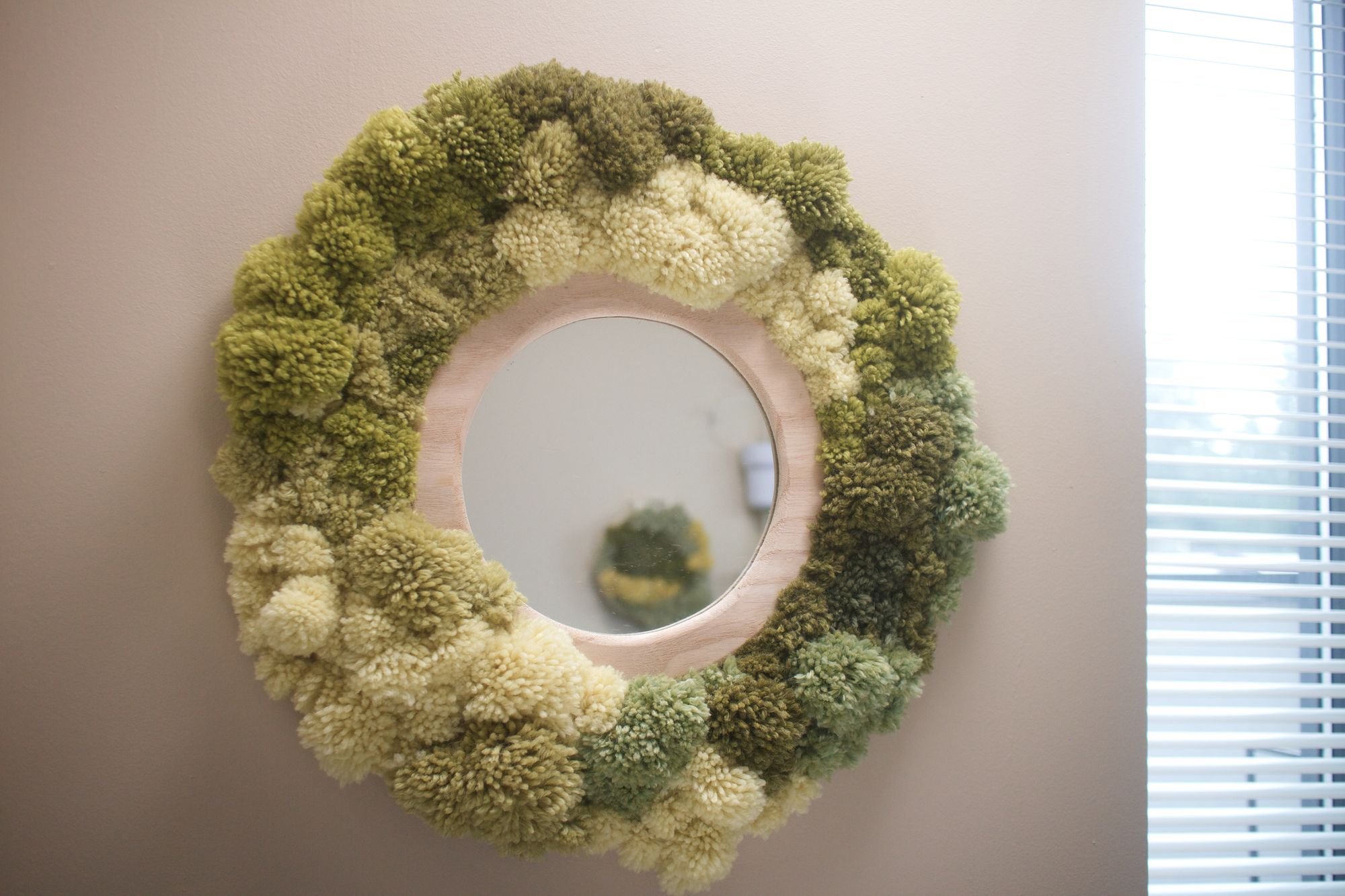 Your DIY moss wall art is complete! It's cozy and perfect for plant lovers!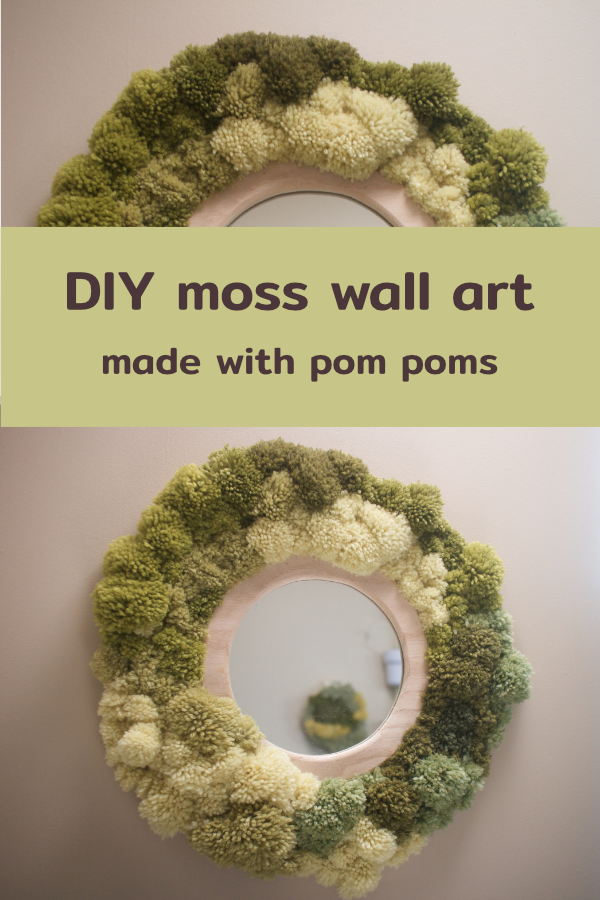 ---