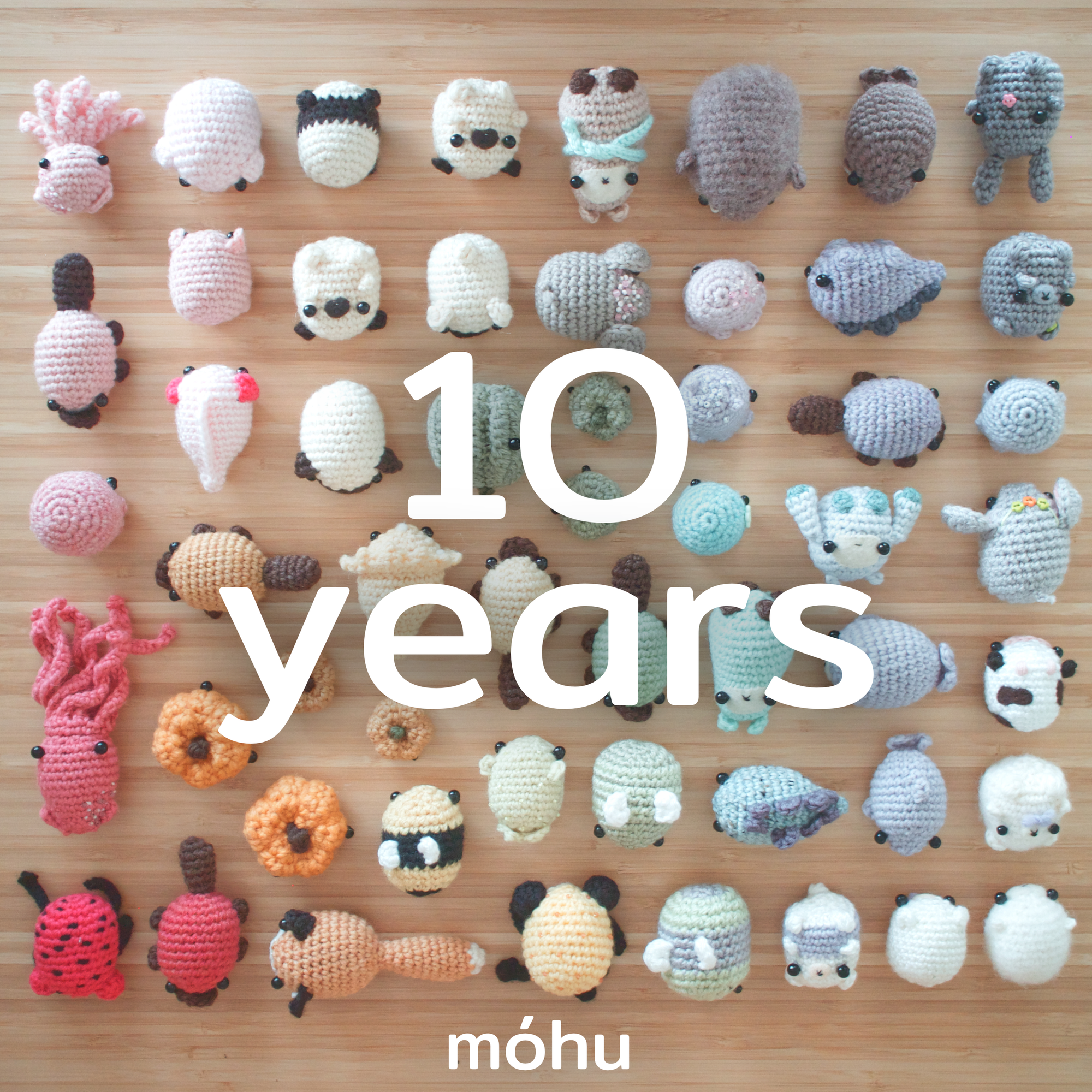 I can't believe it's been 10 years since I first opened my store, all the way back in July 2011. Since then I've had over ten thousand sales, including hundreds of little plushies and amigurumi kits. I'm so grateful for all of your support - without you I wouldn't be able to continue filling the world with tiny woolly creatures.
We're starting off the celebrations with a little sale, so head over to the store to get 10% off everything!
I also made some special one-of-a-kind fluffy anniversary plushies in cute pastel colours.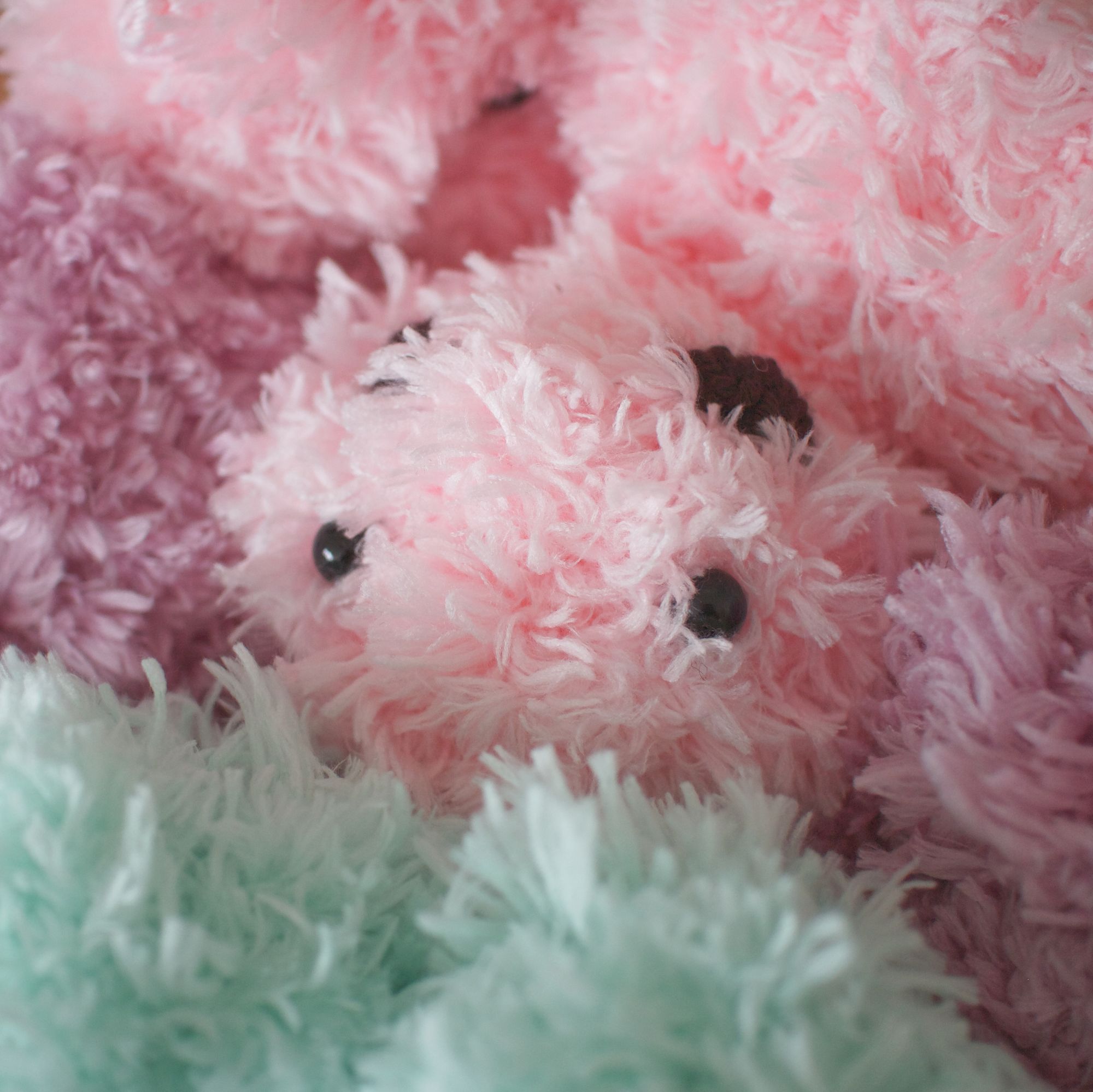 If you're having trouble deciding which animal is your favourite, why not get an amigurumi mystery bag instead?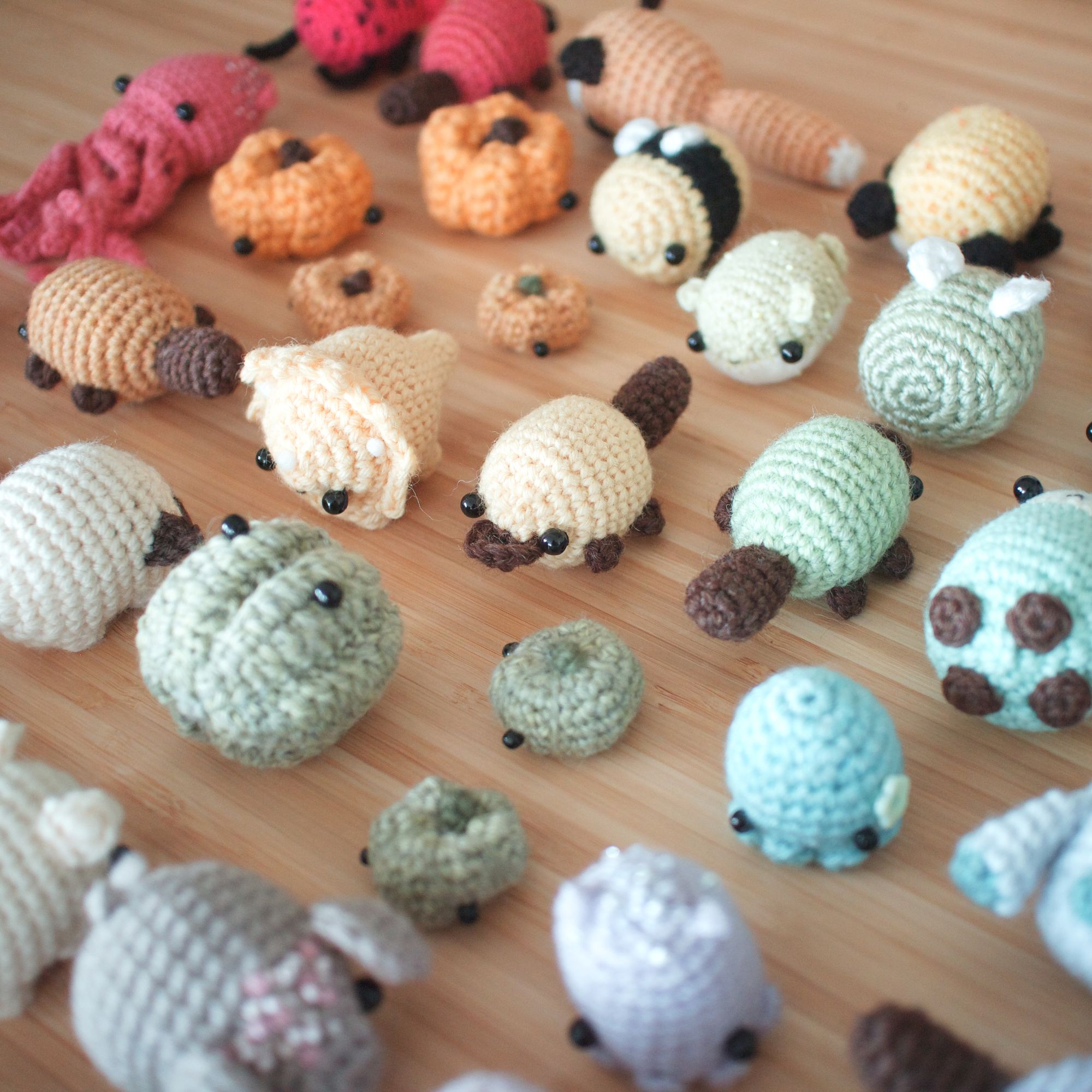 I also have a some fun things planned on my Instagram page during July. There will be give-aways, flash sales, and even a mystery crochet-along. Go follow @mohustore on Instagram to join in!
---